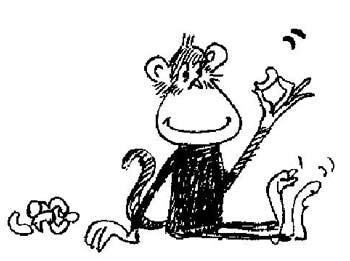 Peanut and treenut allergy
An Introduction to peanut and tree nut allergies – what you need to know and what you need to do.
FoodsMatter editor, Michelle Berriedale-Johnson, explains what you need to do when you or your child have been diagnosed with a treenut or peanut allergy.
Click here for the article or watch the video.
Please click on the links below to read our articles. If you are interested in research findings, click here for links to research reports.
New TRACE study suggests that being sleep deprived increases the chance of a more severe reaction to peanuts. In 2019 the TRACE team had found that both exercise and sleep deprivation significantly reduced the amount of peanut protein needed to trigger a reaction but the 2022 findings suggest that while exercise does reduce the amount of peanut needed to trigger a reaction it does not increase the severity of that reaction. August 2022
Peanut immunotherapy – the younger the better. New research from British Columbia confirms yet again that the earlier you start peanut immunotherapy the safer and more effective it is. This makes complete sense in the context of the new thinking about peanut allergy which emerged after Professor Gideon Lack's LEAP trials eight years ago. July 2022
Stanford University pilot study points way to peanut allergy vaccine. A report from Stanford Medicine News Center. December 2019
Know your nuts! (And seeds, and drupes, and legumes …) Alex Gazzola looks at the definitions, classifications and regulations which apply to some of the most important food allergens, and finds that in order to avoid confusion, both context and consistency are vital. November 2019
Are shea nuts safe if you have a nut allergy? A very helpful blog from Allergy Insight on shea nuts in both food and cosmetics and what dangers they do – or do not – present for nut allergics. August 2019
Excellent post on About.com on how to remove peanut residue from hands and from furniture – also noting that washing out the mouth does not get rid of peanut residue from the saliva. Original post, May 2011, but updated Decemebr 2018.
Putting peanut immunotherapy into practice. Michelle Berriedale-Johnson visits the Cambridge Peanut Allergy Clinic to talk to Dr Andrew Clark whose ground-breaking research back in 2014 made the clinic possible – and to some of the children undergoing treatment. February 2018
Short post recommending nut-free face paints for children. July 2017
Ending the peanut allergy epidemic. Four years ago we reviewed Heather Fraser's first book which suggested that the peanut allergy epidemic of the last 30 years is a direct result of the ramping up of the infant vaccination progamme. Now she calls on parents to take up the cudgel. September 2015
Concern, in the light of the new peanut allergy prevention research, that parents might now feed whole peanuts to small children. March 2015
'May contain' warnings get ever more complicated... Based on Michelle Berriedale-Johnson's blog describing the issues which arose in the course of judging the 'foods suitable for nut/peanut allergics' category of the 2015 FreeFrom Food Awards. January 2015
Peanut immunotherapy skin 'patch', developed in France, raises funds for Stage 3 trials. October 2014
New peanut allergy clinic open in Cambridge. Led by allergists Dr Pamela Ewan and Dr Andrew Clark the clinic offers a range of services including immunotherapy, although this is not yet available onthe NHS. October 2014
The relationship between peanut allergy and damaged gut flora. Blog post on Cooling Inflammation. September 2014

US researchers have developed a patented process that reduces peanut allergens by up to 98 percent. June 2014
Travelling with a food allergy? Some useful advice on travel insurance if you have a nut allergy on the money.co.uk site. March 2014
Alpro in the dock over use of defensive labeling. Alpro has caused huge concern within the dairy and nut allergic community by defensively labelling their soya milks with 'may contain traces of nut' alerts. Michelle Berriedale-Johnson investigates. January 2014
Results from trial of peanut patch designed to desensitise peanut allergics expected by July 2014. Comment on potential treatment in USA Today. July 2013
The TRACE peanut allergy study at Addenbrookes Hospital aims to find out how much peanut is safe for the population so that 'may contain' labeling can be improved. Recruiting March 2012–March 2014
Recent study suggests that certain strategies may reduce the risk of having a nut/peanut reaction on board a plane. May 2013
Blog post highlighting how nut allergy diagnosis does change your life. October 2012
How to recognise if a baby has a peanut allergy or is having a serious allergic reaction – some helpful pointers. June 2012
Useful list of 10 unlikely places to find peanuts including egg rolls, pet foods, soaps and cat litter! From aupair.org. March 2012
Presentation at ACAAI meeting on the success of inducing some tolerance in peanut allergic children with small, slowly escalating doses of peanut protein. November 2011
Peanut desensitisation programme works for 12-year-old girl from Iowa. November 2011
A good article in the Scientific American on immunotherapy and desensitisation techniques for peanut and milk allergy. June 2010
Peanut-free sections in baseball stadiums welcome allergic fans. June 2011
Article in the MailOnline by David Reading, founder of the Anaphylaxis Campaign whose daughter died of anaphylactic shock to peantus 17 years ago. November 2011
The History of the Peanut Allergy Epidemic. Michelle Berriedale-Johnson reviews Heather Fraser's shocking new book which suggests that the peanut allergy epidemic, which has seen a thousand-fold increase in the incidence of peanut allergy in children over the last 12 years, was a disaster waiting to happen, which could have been foreseen by anyone studying the medical literature on injection, vaccination and allergy. 2010
Air Canada told to provide nut-free zone for nut allergics who should be regarded as 'disabled' passengers. January 2010
Updated government advice on whether or not to eat peanuts when pregnant. August 2009
Nuts and Seeds: Cressida Boyd attempts to shed some light on the differences between nuts and seeds. 2009
Peanut free in Singapore: what hazards face emigrés with life-threatening peanut allergies heading for the satay city? By Victoria Vaughan 2008
Living with peanut allergy: Victoria Vaughan on coming to terms with peanut allergy and how to adapt to ensure a relatively unhindered life. 2008

Living nut free: A week in the life of a nut-allergy sufferer, by Kirsty Russell. 2007

Research Reports
Oral Immunotherapy in Japanese Children with Anaphylactic Peanut Allergy. Jan 2018
22 peanut anaphylactic patients took part in this small scale trial of oral immunotherapy. All patients were desensitised after 8 months of treatment. This remained in 68% of these patients after two years, suggesting oral immunotherapy is able to improve threshold for tolerance in some anaphylactic individuals.
Long-term clinical and immunological effects of probiotic and peanut oral immunotherapy after treatment cessation: 4-year follow-up of a randomised, double-blind, placebo-controlled trial. August 2017
This study presents some very promising results showing long-term benefits of peanut oral immunotherapy, combined with a probiotic, for many patients. The original research demonstrated that combined probiotic and peanut immunotherapy induced sensitisation in a significant proportion of participants (using a randomised, double-blind, placebo-controlled trial). This follow-up study demonstrates that, 4 years after this intervention treatment ended, many participants were still experiencing positive immune system effects, such that they were able to safely consume peanuts. 67% of the treatment group had continued to eat peanuts, compared to just a single participant (4%) from the control group who did not receive the treatment. Whilst not all participants benefitted from this treatment, the high proportion of responders is very exciting and suggests more research is needed into this combined therapy, which has the potential to make a huge difference to the quality of life of many food allergy sufferers.
Impact of school peanut-free policies on epinephrine administration. March 2017
This US study assessed rates of Epi-pen administration in all Massachusetts public schools between 2006 and 2011. Interestingly, whether or not schools implemented no-peanut policies, was found to have no effect on epinephrine administration rates.
A Limited Survey of Dark Chocolate Bars Obtained in the United States for Undeclared Milk and Peanut Allergens. March 2017
This US study reveals that 'a large proportion of dark chocolate bars contain undeclared milk.' Cautionary note to food allergy sufferers.
Food-Allergic Adolescents at Risk for Anaphylaxis: A Randomized Controlled Study of Supervised Injection to Improve Comfort with Epinephrine Self-Injection Jan 2017
Training adolescents to self-inject (using an empty syringe) greatly increased confidence levels in ability to self-medicate with their Epi-pen. Training is an important factor in enabling adolescents and young adults to manage their condition.
Peanut allergy as a family project: social relations and transitions in adolescence. December 2016
This interview study revealed the impact on adolescents and their families of dealing with peanut allergy. Understanding of allergy in the wider social network is important to aiding the transition to independence.
Lupin and Other Potentially Cross-Reactive Allergens in Peanut Allergy.
Noemberv 2016
Lupin sensitization is reported in 15-20% of individuals with peanut allergy. This article reviews current understanding of this cross-reactivity.
Omalizumab facilitates rapid oral desensitization for peanut allergy. September 2016
This study presents more promising results for oral immunotherapy to peanuts. Researchers used a medication called Omalizumab, alongside oral immunotherapy, and found that this increased the amount of peanut protein that could be tolerated. A very promising study, that may provide additional treatment options in the future.
IgE cross-reactivity of peanut with walnut and soybean in children with food allergy. October 2016
More research needs to be done to fully establish cross-reactivity but the researchers of this study suggest that, individuals who are allergic to peanuts should be cautious about consuming walnuts and soybeans. There is a high chance they may be allergic to these foods in addition to peanuts.
Australian researchers are a step closer to a peanut allergy vaccine. September 2016
A combined therapy of peanut protein and probiotics led to 80% of allergic children being able to consume peanuts. Exciting research to get involved in for anyone living in Australia.
Timing of Allergenic Food Introduction to the Infant Diet and Risk of Allergic or Autoimmune Disease: A Systematic Review and Meta-analysis. September 2016
This review, of multiple research studies into food allergy, found that early introduction of egg and peanut is associated with a lower risk of developing allergies to these foods.
IgE to novel citrus seed allergens among cashew allergic children. February 2016
Oral immunotherapy for peanut allergy induces eosinophilic esophagitis: three pediatric case reports. February 2016
Allergic reactions to pine nuts: a review. 2015
Dietary management of peanut and tree nut allergy: should peanut allergic patients always avoid products with 'may contain nuts' warnings? April 2015
Peanut exposure in public settings is most likely to occur by contact with surfaces harboring allergens rather than by inhalation, even in peanut-rich environments. March 2016
Oral immunotherapy for peanut allergy induces early, distinct changes in immune T-cell populations that may help researchers determine which people will respond well to the therapy. January 2016
Assessing the efficacy of oral immunotherapy for the desensitisation of peanut allergy in children (STOP II): a phase 2 randomised controlled trial: a critical appraisal. November 2015
Peanut sensitization pattern in Norwegian children and adults with specific IgE to peanut show age related differences. November 2015
In 2010 four selected chemicals (dioxin, aflatoxin, peanut allergen and cyanide in cassava) were estimated to be collectively associated with 339,000 illnesses, 20,000 deaths, and 1,012,000 DALYs - findings of a WHO Taskforce. December 2015
Probiotics may improve effectiveness of peanut oral immunotherapy. March 2015
Hazelnut allergy across Europe dissected molecularly: A EuroPrevall outpatient clinic survey. August 2015
The Prevalence of Tree Nut Allergy: A Systematic Review. September 2015
Roasting walnuts does not appear to reduce their allergenicity. September 2013
Peanut avoidance and peanut allergy diagnosis in siblings of peanut allergic children. January 2015
Guidance on the early introduction of peanut to at risk infants based on the results of the LEAP study. September 2015
Systematic review of tree nut allergy suggests that Brazil nut, almond and walnut allergy are most preavanlent in the UK, hazelnut in Europe and walnut and cashew in the US. September 2015
Ara h 2- and Cor a 14-specific IgE are useful to estimate the probability for a positive challenge outcome in the diagnostic work-up of peanut or hazelnut allergy making some food challenges superfluous. November 2014
Because pine nut is commonly consumed in our environment, the prevalence of allergic reactions is probably considerable and these reactions take place at an early age. Common antigenic proteins are also shared between pine nut and peanuts. March 2002
Oral immunotherapy appeared far more effective than sub-lingual immunotherapy for the treatment of peanut allergy but was also associated with significantly more adverse reactions and early study withdrawal. May 2015
Suppression of the immunologic response to peanut during immunotherapy is often transient. December 2014
Hazelnut allergy differs between children and adults with respect to frequency of severity, aetiology and relevance of diagnostic parameters. December 2014
Canadian study finds that children who are allergic to peanuts suffer 37% of reactions in their own homes; 14% in other people's homes, 4.9% in schools where peanus are forbidden and only 3% in schools where they are allowed. April 2015
High consumption of peanuts or tree nuts by non-allergic mothers around the time of pregnancy may reduce the risk of nut allergy in the child. April 2015
Researchers in Madrid and France have developed super sensitive NIR spectroscopy (an analytical technique that detects specific molecules based on their absorption and reflection of light at near infrared wavelengths) which enables them to detect trace levels of peanut over a large area. This would allow manufacturers to test for trace levels of peanut and establish their concentration, thus obviating the need for defensive may contain warnings. They hope to develop the technique for other nuts. Research here. April 2015
Combining a probiotic with peanut oral immunotherapy shows promise. Research here. January 2015
Transfer of peanut IgE sensitisation after combined pancreas-kidney transplant. August 2014
Blood test could predict severity of peanut and seafood allergies. April 2015
Researchers pinpoint a region in the human genome associated with peanut allergy but warn that there may be other molecular mechanisms that may contribute to whether those who are genetically predisposed to peanut allergies actually develop them. Februry 2015
Peanut 'patch' show promise in the treatment of peanut allerg. February 2015
Extensive cross reactivity at T cell and antibody level was observed in mouse models among Ara h 1, 2, 3 and 6 (peanut proteins), which may have important implications for the diagnosis and therapy of peanut allergy. March 2015
Rush OIT (oral immunthotherapy) appears to be effective and relatively sfe for children with severe peanut allergy. June 2014
A more advanced and much more sensitive test for peanut allergy under development. March 2015
Early consumption of peanuts can protect against allergy. The results of the LEAP study. February 2015
Administration of a probiotic with peanut oral immunotherapy shows some promise. January 2015
Maternal allergy increases susceptibility to offspring allergy in association with TH2-biased epigenetic alterations in a mouse model of peanut allergy. December 2014
Systematic review of cashew nut allergy. June 2014
Treatment plans for children with peanut or treenut allergies need to be individualised to that child so that nuts to which the child is not allergic are not excluded thereby improving the nutritional profile of the child's diet, esepcially if they are vegan or vegetarian. It is also important that families understand that not all foods that include the word 'nut' (nutmeg, butternut squash, coconut etc) need to be excluded. December 2014
Peanut in household dust linked to peanut allergy in children with eczema during infancy. November 2014
Siblings of kids with peanut allergy may be overprotected from nuts. Report here. November 2014
Researchers find strong link between exposure to peanut protein in household dust during infancy and the development of peanut allergy in children genetically predisposed to a skin barrier defect. October 2014
Could pulsed light remove allergens from whole peanuts? September 2014
Stomach contents of 13 year old who died from anaphylaxis tested negative for peanut proteins. February 2014
Dry-roasted peanuts more likely trigger for allergy. September 2014
Probiotic ameliorates food allergy inflammation in a mouse model of peanut sensitization. August 2014
Sodium sulphite used to disrupt structure of some cashew nut proteins suggesting that they could be modiefied to become less allergenic. August 2014
Flour powder in which peanut proteins are bound to cranberry polyphenols shows promise in desensitising mice to peanut. May 2014
Classification and molecular biology of peanut seed allergens with particular reference to their cross-reactivities. April 2014
Oral administration of chitin and chitosan prevents peanut-induced anaphylaxis in a murine food allergy model. October 2013
Important to keep eating peanuts after immunotherapy treatment of tolerance is to be maintained. March 2014
More promising results for oral immunotherapy (OIT) for peanut allergy. April 2014
Peanut oral immunotherapy results in increased antigen-induced regulatory T-cell function and hypomethylation of forkhead box protein 3 (FOXP3). February 2014
Assessing the efficacy of oral immunotherapy for the desensitisation of peanut allergy in children. Successful stage 2 trials. January 2014
Study suggests that peanut and tree nut incidence is lower among children whose mother's ate peanuts and nuts during pregnancy. December 2013
Bone marrow recipient cured of peanut allergy. November 2013
Oral immunotherapy for peanut allergy in clinical practice is ready for use although Oral and sublingual peanut immunotherapy is not yet ready for use in general practice. May 2013
Guardians of children with peanut and/or treenut allergies are not good a differentiating between peantus and treenuts. October 2013
Pollen-food syndrome involving allergy to tiger nut. 2013
Enzyme (Cyp11a1) essential to the allergic reaction to peanuts identified. Blocking enzyme in mice prevented diarrhoea and inflammation and reduce levels of several proteins associated with the allergy. August 2013
Study shows that peanut proteins can remain, undegraded (ie with their full allergenicity), for 100 days if not cleaned. However, active cleaning of the surface removed all proteins. February 2013
Encouraging results in trial of sub-lingual immunotherapy for peanut allergy. Further comment here. January 2013
Socioeconomic status may be linked to childhood peanut allergy. November 2012
Researchers discover that inhibiting the activity of the enzyme Pim 1 kinase markedly reduced the allergic reaction of mice to peanuts. November 2012
Pine nut allergy is not unknown. It appears not cross react with other nuts but to be serious when it does occur. October 2012
Cross-reactivity between peanuts and other legumes can lead to serious allergic reactions. May 2012

New test that can more accurately diagnose peanut allergy. March 2012
Applying peanut extract to the skin may be an alternative method of inducing tolerance to peanuts. May 2012
Heat processing of hazelnuts in processed foods may not reduce their allergenicity to safe levels. March 2012
A combination of thermography and a nasal challenge could permit the testing of peanut allergy with a thousand times less peanut than is required in the standard oral test. February 2012
In depth study of peanut allergic consumers' response to 'may contain' labelling. September 2011
Oral immunotherapy induces clinical tolerance in peanut-allergic children. March 2009
Peanut allergy transferred along with lung transplantation. December 2011
Oral desensitisation for severe peanut allergy is possible, USA. November 2011

Successful UK trial for peanut desensitisation. November 2011
Single nut or total nut avoidance in nut allergic children: outcome of nut challenges to guide exclusion diets. September 2011
Sexually transmitted allergic reaction to Brazil nuts. 2007
Peanut sensitivity increases with age. August 2011
Nut-allergy sufferers face prejudice. August 2011
Development and decline of peanut allergy following a lung transplant. June 2011
'Peanut patch' aims to desensitise those with peanut allergy. June 2011
Early weaning tied to lower peanut allergy risk in allergic families. May 2011
Filaggrin gene defect may also be relevant in peanut allergy. March 2011
Nut allergic children more ikely to be sensitised to sesame seeds. January 2011
Nut allergic patients struggle to recognize nut types. November 2010
Researchers at the US Department of Agricultural believe that they will be able to breed peanuts with significantly lower levels of allergens. June 2010
Egg and milk-allergic children more likely to develop later peanut allergy. May 2010
Establishing a threshold dose for peanut allergy. March 2010
Anxiety amongst parents of peanut/hazelnut-allergic children is reduced by their children undergoing food challenges. August 2009
New, larger peanut immunotherapy trial to start at Addenbrooke's Hospital. February 2010
Intestinal worms may reduce peanut anaphylaxis. Research dating from 2002 suggests that the reaction of mice who have been infected with intestinal parasites (helminths) to peanut IgE (which would normally produce a strong anaphylactic reaction) was significantly reduced, suggesting helminths may effectively block these reactions. Journal of Immunology 2002
New blood test suggests overestimate of prevalence of peanut allergy. January 2010
Sibling peanut allergy risk. 2010
Peanut allergy could soon be a thing of the past. October 2009
Sniffer dogs for peanuts and mould... June 2009
Peanut immunotherapy has good long-term outcome. June 2009
Disproportionately high number of Asian children living in the UK are being diagnosed with nut allergies. June 2009

Special peanut-free section set aside for allergic fans at the Camden Riversharks' ground in New Jersey. July 2009
Successful peanut immunotherapy trial. April 2009
Chinese medicine formulation also offers hope of a peanut 'cure'. April 2009
Peanut allergy doubles for Aussies. April 2009
Peanut hysteria - or is it? January 2009
How to prevent peanut allergy – don't eat peanuts – or maybe – do eat peanuts... December 2008
More research suggesting that early exposure to peanuts may prevent allergy. November 2008
Immunotherapy for peanut allergies - and sensitisation via the skin. June 2008
Allergies to peanuts showing up in children at younger ages. January 2008
Peanut allergy to be further tested in Cambridge. January 2008
Skin contact with peanut does not trigger a major reaction in peanut allergic children. January 2008
Will soy cause a reaction in someone with peanut allergy? January 2008
Cashews cause stronger reaction than peanuts. October 2007
Nut allergy passed in blood transfusion. July 2007
Beware the lupin. June 2007
Kissing babies can trigger peanut allergy. May 2007
Peanut oils in sun screens. April 2007
Peanut corner. October 2007
Teens at risk. September 2006
Growing out of tree nut allergies. July 2006
Peanut allergy and skin creams. January 2006
Chinese herbs, peanut allergy - and mice. May 2005
Danger - peanut shoot. April 2005
Allergenic proteins still present in both crude and refined peanut oil. 1998
NB Information on this site is not a substitute for medical advice and no liability can be assumed for its use.