About Us
Foods Matter is an entirely independent informational website, the 'founder' site of the FoodsMatter family of sites, which includes sites dedicated to coeliac disease and gluten-related disorders, free from food, free from supplements and superfoods, free from recipes, raw foods and sensitive / allergic skin conditions.
The site was launched by Michelle Berriedale-Johnson over 20 years ago as back-up to the Foods Matter magazine, offering information and support both to food allergic and intolerant consumers and to the health professionals caring for them. Since the magazine moved 'on line' in 2010, the sites have grown rapidly and now receive over 1,500,000 unique visitors per year.
The FoodsMatter sites are entirely independent. To help amortise the cost of maintaining the sites we do take advertising and affiliate links. However, these in no way compromise our editorial independence.
The family of sites have their own Facebook pages and Twitter accounts.
For the FoodsMatter consultancy service go here.
Personal stories and information
You will find a number of personal stories on this site; they are only published with the permission of the writers and names may be changed.
Such pieces may only be reproduced with the permission of the writer and that should be sought through FoodsMatter.
Cartoon images
You will see a number of cartoons scattered across the FoodsMatter site. These were all created by the late Chris White. If you find them entertaining, you can find links to many of his best here and more details about Chris on this blog.
Our People
Michelle Berriedale-Johnson (Editor)
Cressida Langlands (Deputy Editor)
Alex Gazzola (Contributor)
---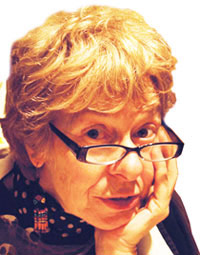 Michelle has been involved with food sensitivity for nearly 30 years, ever since her baby son was diagnosed with milk intolerance.
Since then she has manufactured 'freefrom' food, run a magazine about food sensitivity for both health professionals and patients, written a number of books on food allergy/intolerance, devised over 1,000 'freefrom' recipes and started the hugely successful
FreeFrom Food Awards
and
FreeFrom Eating Out Awards
– as well as editing the
FoodsMatter
family of websites.
She also runs an active blog at
www.michellesblog.co.uk
You can contact Michelle by email here.
---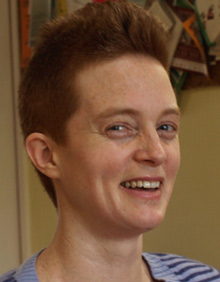 Cressida joined Berrydales Publishers in 2008, and ran the Foods Matter magazine's subscriptions department until the magazine was finally put to bed in 2010, and Foods Matter became a series of websites. She immediately also became involved in the early FreeFrom Food Awards.
Seven years later Cressida runs the now huge FreeFrom Food Awards, the new FreeFrom Eating Out Awards and the Freefrom Foods Matters site with weekly updates on all the latest news and activity in the Freefrom world. In her spare time, she does the book-keeping!
You can contact Cressida by email here.
---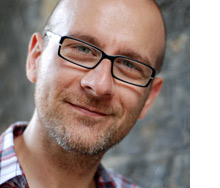 Alex first contributed to Foods Matter in 2006. He writes reports and features for us on food allergy and intolerance, coeliac disease, food labelling, digestive disorders and other related subjects – as well as looking after our social media. He specialises in food sensitivities, and his latest book, Coeliac Disease: what you need to know, has just been revised as a brand new edition. He blogs at Allergy Insight and his website is here. Alex is also deputy editor of our sister site, www.skinsmatter.com and co-ordinator of the FreeFrom Skincare Awards. You can contact him by email here.
---