An introduction to food intolerance

Michelle Berriedale Johnson explains what food in tolerance is, how you might diagnose it and then, how you might manage it. Watch the video below and then read the article.

<

Please click on the links below to read our articles. If you are interested in research findings, click here for links to research reports.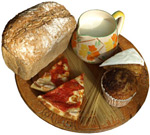 For Total Food Intolerance, click here.
Travelling with allergies. Articles, tips and advice for travelling with food allergies and intolerances.
G6PD deficiency and favism - and broad beans. Interesting post on Alex Gazzola's Allergy Insight blog about broad bean intolerance linked to favism and a deficiency in the enzyme G6PD one of whose roles is to protect red blood cells. G6PD deficiency is an inherited metabolic disorder, mostly affecting boys and men. Under normal circumstances, those with G6PD deficiency experience no symptoms or health issues, but with certain environmental triggers — including broad beans and fava beans - red blood cells can become more vulnerable to damage, resulting in anaemia. Read more here. Aug 2023
Taking action with food sensitivity. Wendy Busse is a registered dietitian and nationally recognized expert in food sensitivity nutrition care. She describes how action plans can help one to move forward when faced with a confusing array of symptoms and possible treatments. February 2018
Toxicant-induced Loss of Tolerance or TILT. Dr Claudia Miller at the University of Texas commented on a recent blog about oat and corn sensitivity with some information about the work that her group does with those who develop multi-system sensitivities, including food sensitivities, after being exposed to a major pollution event. January 2018
Induction into the world of the chronically ill. Interesting blog post from Alicia who finally traced her multiple gut and fatigue problems to histamine intolerance and multiple food sensitivities. December 2016
Food Intolerance Solutions. We review Mary Roe's new book. August 2016
Mary Roe suggests that wheat, and therefore gluten, is rarely the problem in food intolerance. April 2015
Living with food sensitivities – by Anna Jacobs August 2014
The Problem with Food Additives. What, Margaret Moss asks, do they add to my food? March 2014
Margaret Moss reports and comments on the Allergy Research Foundation/Allergy Academy conference: Food intolerance – whose problem is it? November 2013
Food intolerance – or 'just anxiety'? This article first appeared in the FoodsMatter blog in response to an article in the Daily Mail in 2011. It is included here with an interesting comment from a reader. November 2013
Blog post suggesting that tinnitus symptoms could be made worse by food intolerance. October 2013
Food intolerance is a complicated business. Margaret Moss explains. November 2013
The Gourmet Rotation Diet by Joyce Weaver. A guide to a four-day rotation diet complete with introduction, food lists, menu suggestions and recipes. Quite an old book (originally published in 2002) but excellent information.
Two Facebook groups dealing with multiple and serious food intolerances: Food Intolerance, IBS, Autoimmune Support and Beyond Failsafe...GAPS. July 2013
Reintroducing food after hookworm treatment for food allergy/intolerance. By John Scott. February 2012
Emotional and behavioural effects of food allergies/intolerances. Dr Harry Morrow Brown presents seven extraordinary case histories. December 2011
Is stress making your food intolerance worse? Eve Menezes Cunningham believes that it is and offers some coaching and NLP tips on how to combat the stress and relax. October 2011
Wriggling out of food intolerance – the first eight months – and the story 15 months on. John Scott describes how the dose of worms he took in March 2009 has totally transformed his life. Read his latest installment - and his previous history... June 2009
Digestive enzymes for food allergy and intolerance. Dr. Devin Houston, the first researcher to develop specialized enzymes for autism, explains the role of enzymes in digestion and the benefit of enzyme supplementation. May 2010
Symptoms of additive/flavouring intolerance - from the Association of German Dermatologists. 2010
Freefrom additives/ingredients. Alex Gazzola investigates the additives/ingredients used in the manufactureof freefrom food and assesses whether or not we need to be worried about them. 2009
The Management of Multiple Food Intolerances - A detailed investigation of this very difficult area by Professor John Hunter and Agri-Food Scientist Karen Huntley of the Gastroenterology Research Unit, Addenbrooke's Hospital, Cambridge. 2009
Wriggling out of food intolerance – John Scott describes how a dose of worms has dramatically improved his total food intolerance. November 2009
The Differential Diagnosis of Food Intolerance. May 2009
Diary of a food intolerant - the tale of the ongoing trials of another food intolerant... 2009
Fancy a crocodile steak? Or would you prefer grilled rattlesnake? Multi-allergic Nicki Greenham has been trying out some exciting new meats... 2009
Stuffed like a turkey: Rutin Chang's parents' desperate attempts to fatten up their skinny child ruined her health. 2009
NB Information on this site is not a substitute for medical advice and no liability can be assumed for its use.
Top of page
Research Reports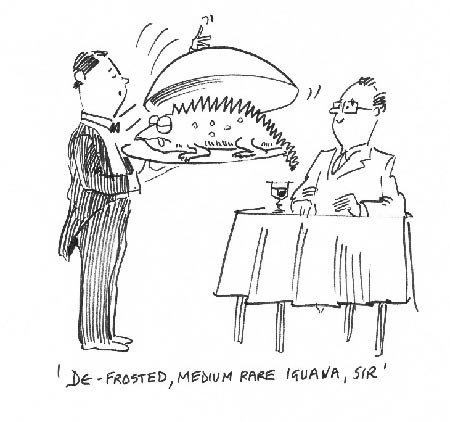 Dietary interventions for recurrent abdominal pain in childhood. March 2017
Treating recurrent abdominal pain in children, where no known cause for the symptoms can be identified, is a tricky matter. Here authors review 19 studies of interventions in such children, in order to see which treatments seem to be the most successful in reducing pain. They find some evidence to support the use of probiotics in such children as being beneficial for pain reduction. There was a scarcity of studies looking at exclusion diets, including the low FODMAP diet, which are much needed in this age-group.
Review of the effects of fermented milk with healthy bacteria on gastrointestinal discomfort in the general adult population. Jan 2017
Similar to the above study on children, this review identifies small, but consistent improvements in abdominal pain in adults with gastrointestinal discomfort when treated with probiotics, in this case fermented milk with Bifidobacterium lactis (B. lactis) CNCM I-2494 and lactic acid bacteria. (Full text available).
Just under half the infants with confirmed food hypersensitivity, studied as part of Euro Prevall birth cohort study, had no demonstrable IgE. January 2016
Malrotation of midgut in adults, an unsuspected and neglected condition-An analysis of 64 consensus confirmed cases. Abnormal duodenojejunal junction (DJJ) was a consensus finding in 64 cases referred for RAP (recurrent abdominal pain). Most were in their fourth decade of life, and 12 were over 60. Besides RAP, intolerance to food was the next common symptom. November 2015
Restricted diets improve symptoms in 4 weeks in non-IgE mediated gastrointestinal food allergies. May 2015
Food intolerance at adulthood after perinatal exposure to the endocrine disruptor bisphenol A. November 2014
Increasing evidence for using a low FODMAP diet in the management of functional gastrointestinal symptoms where food intolerance is suspected December 2014.
'The malabsorption of simple carbohydrates is the most common type of non-immune-mediated food intolerance, affecting 20% to 30% of the European population. This condition is caused either by deficient digestion of lactose or by malabsorption of fructose and/or sorbitol.' November 2013
Perceived food sensitivity may be associated with severe illness. May 2012
The risks of eating reptiles... Febuary 2012
Food intolerance – not 'all in the mind'. July 2007
Early exposure to food allergens may boost later tolerance. July 2007