Callum's first school term
Callum, with all of his 13 allergies, successfully made it through his first term at school – and performed in the nativity play! But how did Nathalie survive? How hard was it to trust the school to look after him and to deal with crises which did occur?....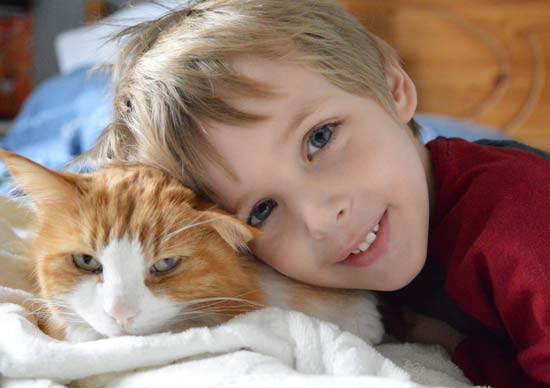 It's the beginning of 2017, which means the 1st term of school has been and gone. Oh my goodness, Callum has gone and done it, and made it through the first few months of school! For many, it won't be a big deal. Children all over the country will be taking this in their stride, and possibly even wondering what the fuss is all about. But for us, this is huge! And I mean, really huge!
Callum has amazed us all, and I really hope I'm not tempting fate here, but my word I can't quite believe it.
December saw the classic rite of passage for any foundation pupil, a part in the first nativity play at school. I'll be honest, I never ever thought we would get to this point, and certainly not with as easy a ride as we've had so far! Callum has quite literally defied ALL the odds to get here, and I'm not ashamed to say that there were tears while I watched him proudly perform with his classmates.
I attempted to keep them in check, but it was with a heart fit to burst with love and pride that I watched on as Callum enjoyed every single moment of performing as a 'star' with his friends. He sung all of the songs they'd learned with gusto, he was so proud to be stood up there, and so he should, as my goodness he earned it!
Who would have thought that the child who has been so very poorly, and has gone through so much actually got to this huge milestone!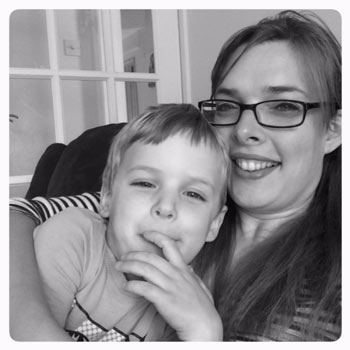 As followers of our journey will know, it's been a difficult and emotional year as we prepared for Callum to start school. Letting go, and trusting others with his care has been one of the hardest things we've ever had to do, and I won't lie, I've struggled so much with it, an awful lot if truth be told! I may openly promote living positively with allergies, but that doesn't mean that every day isn't a real struggle. I am so thankful that we have found a school that have been quite simply fantastic with him, and understand him so well. They are very protective of Callum and that has helped so much to know that they are giving him such wonderful care and support.
Back in September, 3 days into the first week of school, Callum suffered a big reaction. It scared us, and it scared the school staff because it was very quick. They did us proud though, and were able to deal with the situation effectively, proving they were more than capable of looking after Callum safely.
Then at the end of term, just days before breaking up for Christmas, Callum suffered a massive reaction. It was so quick and strong, it frightened the school staff sufficiently enough to clear the classroom in seconds for fear of needing to use his epi pen, and not wanting to scare the other children in his class. Again, they were able to successfully treat him, keep him calm, and deal with the situation really well.
They did admit to the fact that the reaction was so very quick did scare them. One minute he was absolutely fine, asking questions, joining in, and being an active member of the class etc. The next minute, he was spaced out, not responding, rash climbing, pale, feeling sick, too hot, glazed eyes…….
Yep, it's every allergy parent's worst nightmare. And to get a call from the school, as someone is administering medication and deciding whether to use an epi pen or not…. Well, I can't begin to describe what it's like.
The butterflies, the plummet of your stomach, the fear rising, and at the same time forcing yourself to stay calm because you know that they've got this, that they are totally in control, and that they know what they are doing because you've rehearsed it enough times to know you trust them fully.
I really struggle with this every single damn day.
It's so very hard to drop him off at school every morning, not knowing what will happen, how he will be, and if anything will happen. This is Russian roulette at its finest, and much as I probably shouldn't admit it, I hate it! I may advocate to parents to take control, be empowered, teach children to be in control, and provide techniques on how to achieve this, but it doesn't stop my own fears surfacing. Every day, I dread the phone ringing for fear of the school calling to tell me of another reaction.
Don't get me wrong, we've come an incredibly long way, and I trust the school completely. Callum has hot school dinners every day now, so that shows you just how much I trust them all!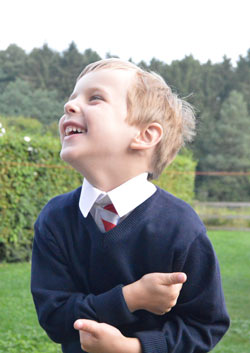 So, you can imagine, when you see this incredible, brave, sensitive, clever, amazing little dude stood in front of you, full of confidence and bursting with pride to be involved with the class nativity, surrounded by his friends, and performing to all the parents it's a pretty momentous occasion!
I've said it once, and I'll say it again, I really can't believe it, but we did it, we actually did it! Callum has made it to the end of the 1st term of school, like a 'normal' little boy, all excited for what the new term will bring, and what new adventures will unfold.

And for that, I am truly grateful, extremely proud and more than anything thankful! Thankful that my brave little dude is getting to experience life like other little ones, thankful that I can push my fears aside just enough to let go and let him grow. I think that is my biggest achievement of 2016, wouldn't you say?
For all of the parents in the midst of choosing nurseries and schools for their little ones
Trust your instincts!
Ask the questions you're fearful of asking!
Be bold!
Be brave!
Make your situation clear!
Remain calm and collected!
The nursery or school will be more than accommodating and you'll get the reassurance and support that you really need.
Above all, remember that it WILL be ok! It seems like an incredibly daunting and frightening prospect at the moment. That was us last year!
I can promise that having gone through it, as long as you prepare and put everything in place, and most importantly stay calm (although far easier to say than to do!) everything does work out in the end. Just look at the little dude for proof!
January 2017
More articles on the management of allergy in schools