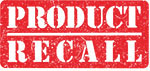 A new research report logging food allergen recalls in the UK from 2016 to 2021 was published on a line few days ago revealing that nearly 60% of food products recalls are allergen related. Read more...
---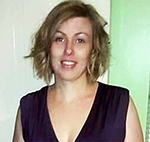 The inquest into the death of Celia Marsh in 2017 after eating a Pret a Manger sandwich which contained milk proteins to which she was allergic has raised a number of issues. How strictly can or should the supply chain be controlled? How practical and reliable is allergen testing? Where and when should precautionary allergen labelling be applied? How reliable is vegan labelling for allergics? And the escalating severity of reactions. Read more...
---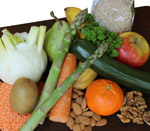 A helpful post on the Allergy Insight blog listing plant and fish food families. If you are allergic to one member of a family there is a greater likelihood that you may react to any food in that family - although you also may not. However, if you are unable to trace the cause of a new reaction, looking at the food family of your main allergen/s may come up with a link.
---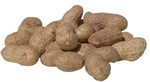 New TRACE study suggests that being sleep deprived increases the chance of a more severe reaction to peanuts. In 2019 the TRACE team had found that both exercise and sleep deprivation significantly reduced the amount of peanut protein needed to trigger a reaction but the 2022 findings suggest that while exercise does reduce the amount of peanut needed to trigger a reaction it does not increase the severity of that reaction.
---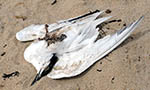 In a newsletter on the Cellphone Task Force site Arthur Firstenberg asks whether the extremely high mortality rate at two Dutch sandwich tern breeding sites and one French one could be related to the doubling of mobile phone masts and antennae in the immediate vicinity of the sites. Other colonies in more isolated locations with very low levels of cell phone usage suffered no deaths at all. See here for the post.
---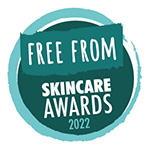 A series of articles on the Skinsmatter and FreeFrom Skincare Awards sites covering food allergens in cosmetics, allergen free skincare, cosmetic alleregens and freefrom labelling. See here for the 2022 Free/From Skincare Awards winners.
---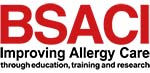 Pollen Food Syndrome (PFS) is a food allergy that can affect pollen sensitised individuals and is characterised by immediate onset mild to moderate symptoms to raw plant foods. It can be diagnosed through a clinical history alone. Care needs to taken that PFS is not confused with a primary peanut or treenut allergy thereby limiting diet more than necessary. Care also needs to be taken as the typically mild symptoms of PFS can lead to an erroneous perception that severe reactions never occur. Read more. August 2022
---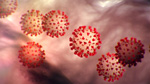 A full day's conference run earlier this year by Biolab and led by Dr Rachel Nicoll, on the emerging condition of Long Covid. Go here for a full report from Michelle Berriedale Johnson
---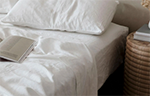 Spool down this blog post for an interesting letter in a Weston A Price newsletter suggesting that linen sheets can block radio frequencies.

---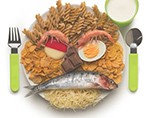 John Scott who suffered for many years from Total Food Intolerance (finally resolved through Helminthic Therapy) has now started a Facebook group for Total Food Intolerance sufferers. As he says, 'thanks to the complete lack of effective treatment options in the medical kit bag and typical dismissal of the condition as psychosomatic by medics, some sort of support group is desperately needed'. For more on Total Food Intolerance follow the links from this blog post. Read more.
---