Salmon steaks with chicory and samphire
Low histamine, corn, egg, gluten, lactose, milk, nightshade, nut, peanut, sesame, soya & wheat free
Serves 4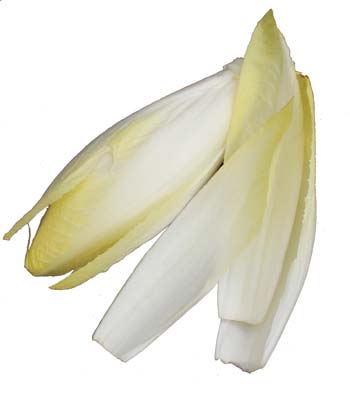 Ingredients
2 tbsp olive or coconut oil
2 small leeks, finely sliced
8 baby potatoes, sliced fairly thinly
2 small heads of chicory/endive
4 salmon steaks or fillets
80g marsh samphire or, if that is not available, 10g dried mixed chopped seaweeds
sea salt and freshly ground black pepper
200ml water
Method
If you are using seaweed instead of samphire, rehydrate it in a little boiling water.
Heat the oil in a wide pan and gently cook the sliced leeks and potatoes for 8–10 minutes or until the leeks are soft and the potatoes softening.
Halve the chicory or endive heads lengthways and lay them in the pan with the salmons steaks or fillets.
Chop the samphire roughly, if you are using it, and spread over the salmon.
If you are using seaweed, drain it but reserve the water. Spread the seaweed over the salmon and season generously with seasalt and freshly ground black pepper.
If you were using the seaweed, top the water up to 200ml and pour over the salmon. If using samphire then just add the water.
Cover then pan cook gently for 20 minutes or until the salmon is cooked.
Serve with another green vegetable.
We have over 800 delicious freefrom recipes on this site all of which are gluten free, most of which are dairy and lactose free and many of which are free of most other allergens. Please go to the following sections to try them out: