Fillets of haddock with celery and courgette
Low histamine, corn, egg, gluten, lactose, milk, nightshade, nut, peanut, sesame, soya & wheat free
To minimise the bacteriological/histamine levels in the fish, only use frozen fish fillets which will have been frozen on the trawler just after the fish was caught.
Serves 4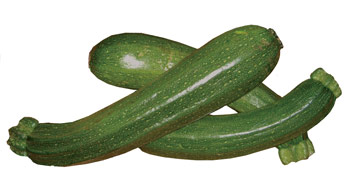 Ingredients
2 heaped tbsp coconut oil, butter or 3 tbsp olive oil
3 stalks celery, washed and chopped small
6–8 small potatoes, ideally new ones, scrubbed and sliced in quite thin rounds (1cm thick)
3 medium courgettes, washed and cut in thinnish (1–2 cm) rounds
4 frozen fillets of haddock
sea salt and freshly ground black pepper
small handful of fresh parsley
Method
Heat the butter or oil in a heavy pan and add the celery and potatoes. Cook briskly, stirring continually, until they start to colour and soften.
Add the sliced courgettes and continue to cook for a couple of minutes.
Lay the frozen fish fillets over the vegetables and season generously.
Cover the pan tightly and reduce the heat to a simmer.
Cook gently for 20–25 menus or until the potatoes and the fish are cooked through.
Sprinkle with chopped parsley and serve from the pan.
We have over 800 delicious freefrom recipes on this site all of which are gluten free, most of which are dairy and lactose free and many of which are free of most other allergens. Please go to the following sections to try them out: