Michelle's FreeFrom Beetroot and Quinoa with Red Cabbage
Wheat, gluten, corn, soya, nightshade, dairy & egg free
This is a lovely warming dish – in both colour and flavour – for a grey November evening. You can serve it either as a vegetable with a roast or on its own as a vegetarian dish. You could also substitute sunflower and pumpkin seeds for the nuts, if you cannot eat them.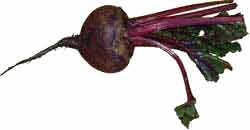 450g - 565g / 1lb–1 1/4lb young beetroots (beets), with their stalks and leaves
2 tbsp olive oil
1 medium leek
2 cloves garlic
170g / 6oz quinoa
200g / 7oz red cabbage
2 1/4 cups water or gluten and wheat-free vegetable stock
55g / 2oz pistachio nuts
85g / 3oz toasted cashew nuts
seasoning to taste
Remove the beets from their stalks and leaves and wash the latter then chop them roughly.
Steam the beetroots till nearly cooked then remove and halve or quarter, depending on size.
Meanwhile heat the oil in a heavy-based pan, add the leek and garlic and cook gently for a few minutes.
Add the quinoa, red cabbage and liquid and bring to the simmer.
Add the beetroots and their stalk and leaves. Cover the pan and simmer gently for 15–20 minutes or until the quinoa has swelled and is cooked and most of the liquid absorbed.
Add the nuts and seasoning to taste and serve warm or at room temperature.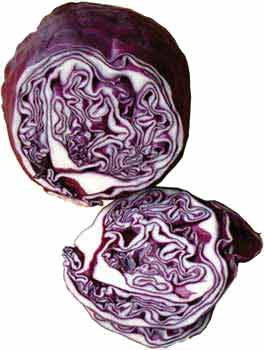 Serves 6 – per portion
271cals – 10g protein
15g total fat – 2.5g sat / 8.5g mono / 3g poly
24g carbohydrate of which 9g sugar
3g fibre – 105mg sodium / 0.3g salt
58mg calcium
Good Source of: Vitamin B6, folate, magnesium & iron
Back to more freefrom vegetable and vegetarian recipes