FreeFrom Beetroot and fennel salad
Corn, dairy, egg, gluten, lactose, nightshade, nut, soya and wheat free
Serves 4 – 6 depending on whether it is served with other salads or alone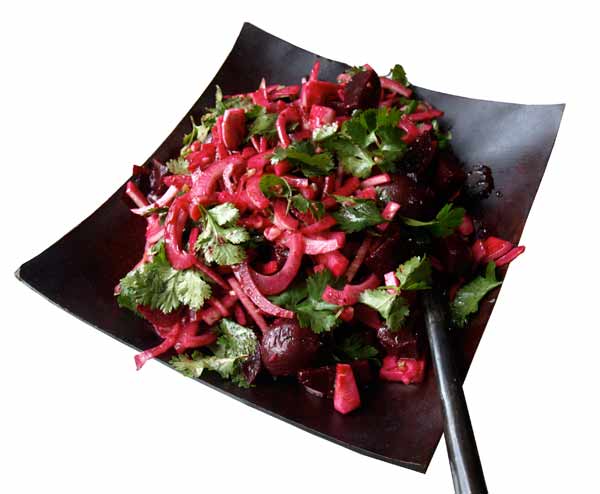 8 baby beets, topped, tailed, scrubbed and halved
sea salt and freshly ground black pepper
2 tbsp balsamic vinegar
4 tbsp olive oil
2 small heads fennel, halved and very thinly sliced
2 handfuls of coriander, roughly chopped
Steam the beets till cooked (10–15 minutes) then cut into quarters. Put into a bowl and dress with plenty of seasoning and half of the vinegar and oil.
Leave to cool but do not refrigerate.
When ready to serve, add the sliced fennel and toss thoroughly – the fennel will all go pink!
Dress with the remaining oil and vinegar, season again to taste and, at the last minute, mix in the chopped coriander.
Back to more freefrom vegetable and vegetarian recipes