Michelle's Freefrom Beetroot and Celeriac Salad
Corn, dairy, egg, gluten, lactose, nightshade, nut, soya and wheat free
Could not be simpler – or more delicious!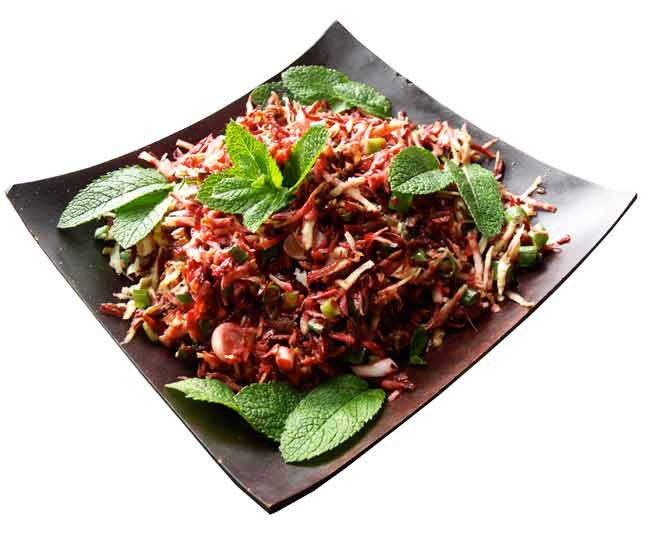 Serves 4–6
3–4 small beetroots, scrubbed
½ medium celeriac, peeled
3–6 large spring onions, chopped
sea salt and freshly ground black pepper
2 tbsp cider vinegar
4 tbsp olive oil
6–8 fresh mint leaves
Grate the beetroots and celeriac coarsely and mix them together in a bowl. Mix in the chopped spring onions, season well and dress with the vinegar and oil.
Pile into a bowl and decorate with the fresh mint leaves. Eat!
Back to more freefrom vegetable and vegetarian recipes