Michelle's FreeFrom Ginger Lamb Stew-soup!
Dairy, wheat, gluten, corn,soya, egg & nut free
This is a really lovely 'one-pot' meal -satisfying but not too heavy.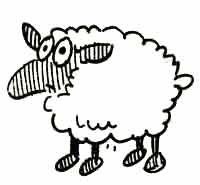 4 tbsp olive oil
24 shallots
50g / 2oz knob of ginger, peeled and cut into matchsticks
4 tsp ground cumin heaped
600g / 1lb 5oz stewing lamb, trimmed and cubed
400g / 14oz green lentils
600ml / 20fl oz stock
500ml / 17fl oz red wine
400g / 14oz baby tomatoes
1 largish green/white cabbage
sea salt and freshly ground black pepper
Heat the oil in a heavy pan and add the shallots, ginger and cumin. Fry gently for 3-5 minutes. Add the lamb and continue to cook for a few minutes more. Add the lentils, stock, red wine and tomatoes, bring to the boil, cover and simmer for 1 hour, checking the liquid level periodically.
Chop the cabbage and add to the pot. Cook for a further 8-10 minutes or until the cabbage is just cooked but still slightly crunchy. Season to taste and serve in soup bowls with a spoon!
Serves 6 - per portion
563cals - 39g protein
21g total fat - 6.5g sat / 10g mono / 2g poly
44g carbohydrate of which 10g sugar
10g fibre - 165mg sodium / 0.5g salt
Good Source of: Vitamins B1, B6,, B12, folate,magnesium, iron, zinc & copper
Back to more freefrom meat recipes