Michelle's Freefrom Apples and Bananas Stewed with Dates
Corn, egg, gluten, lactose, milk, nightshade, nut, peanut, sesame, soya & wheat free
A very simple dish of stewed fruit – but delicious – and filling!
Serves 4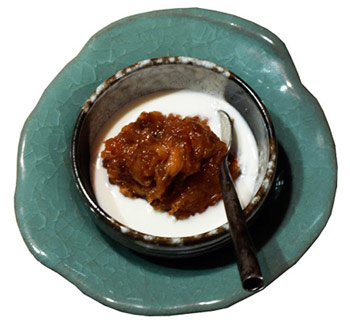 Ingredients
2 Bramley cooking apples or 4 sharp eating apples
2 bananas
4 fresh dates
200ml / 7fl oz ginger wine, sweet white wine or apple or orange juice

Method
Quarter the apples, peel and pip them and chop them roughly into a saucepan.
Peel and chop the bananas and pip the dates and chop them small.
Add the wine or juice and stew very gently, covered, for 15 minutes or until the apple and bananas are totally mushy. Stir well.
Serve warm or at room temperature, alone or with whatever cream or 'ice cream' you can eat.
Serves 4 - per portion
159 Calories
1.3g Protein
0.3g Fat ( 0.1g Sat fat, 0g mono, 31g poly)
28g Carbohydrate of which 4.2g Sugar
11g Fibre, .03mg Sodium,

Good Source: B6
We have over 800 delicious freefrom recipes on this site all of which are gluten free, most of which are dairy and lactose free and many of which are free of most other allergens. Please go to the following sections to try them out: