Blood Orange Iced Dessert
Corn, egg, gluten, lactose, milk, nightshade, nut, peanut, sesame, soya & wheat free
The sweet freshness of blood oranges cuts through the coconut to make a refreshing dessert.
Serves 4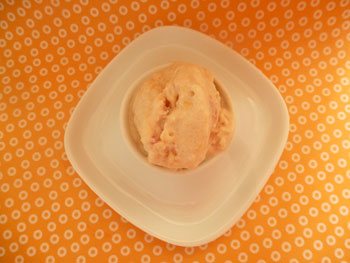 Ingredients
4 blood oranges
1 tbsp agave nectar
400ml can coconut milk
Method
Cut the skin and pith off the oranges.
Cut between the membranes to remove the segments.
Place the segments on a tray and freeze until hard.
Blend half the frozen segments with the agave and coconut milk until smooth.
Add the rest of the orange and blend a little so there are chunks of orange left.
Pour into a lidded tub and freeze.
Remove from the freezer at least half an hour before you want to eat it.
We have over 800 delicious freefrom recipes on this site all of which are gluten free, most of which are dairy and lactose free and many of which are free of most other allergens. Please go to the following sections to try them out: