Shirley Plant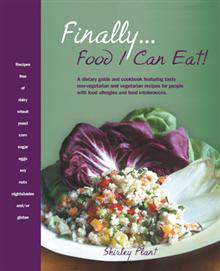 Finally.... Food I can Eat!
Shirley Plant is a nutritionist and author of Finally...Food I Can Eat a dietary guide and cookbook for people with food allergies.

Through Delicious Alternatives she helps people to menu plan and customize recipes to their dietary needs.
You cna buy the book here on Amazon.
Click here to read her article:
Living without doesn't mean going without...
For her recipes, read on....

Healthy but Decadent Banana Hemp Yogurt
Vegetarian Paté
Quinoa Salad
Sweet Potato Dessert

Healthy but Decadent Banana Hemp Yogurt
Corn, dairy, egg, gluten, lactose, nighshade, nut, soy, wheat and yeast free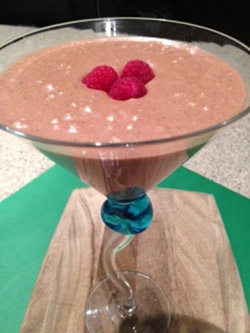 I eat it for breakfast or a snack, or sometimes I freeze it and eat it like ice cream. Hempseeds contain essential fatty acids which our body needs as well as zinc, calcium, iron, vitamins A and B, magnesium, manganese and fibre. Coconut milk contains healthy or 'good' fat, so enjoy!

150ml shelled hempseeds
3 bananas
2 tbsp maple syrup
180ml coconut milk
Mix all ingredients in a food processor for at least 10 minutes to
break up the hempseeds. Dish into small containers and freeze or refrigerate for a few hours, or if you are like me you will simply eat it out of the food processor with a very large spoon!
Vegetarian Paté
Corn, dairy, egg, gluten, lactose, nightshade, nut, soy, wheat and yeast free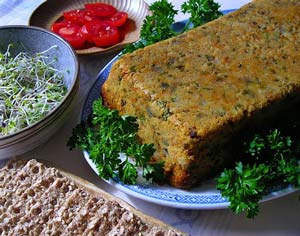 250ml hulled raw organic sunflower seeds
120ml spelt flour or, for gluten free option, use 120ml almond flour or gf flour
1 large onion, diced
50ml olive oil
2 tbsp lemon juice
1 medium potato, diced
125–250ml hot water
2 tsp sea salt
½ tsp thyme
2 tsp basil
½ tsp black pepper
½ tsp sage

In a food processor, grind sunflower seeds until they are relatively fine. Add flour, oil, lemon juice, onion, potato, herbs and some of the hot water. Add water slowly, as you do not want to make mixture too watery and you may not need all of the water. Mix well and spoon into a loaf pan. Bake at 180C/350F Gas mark 4 for 1 hour.

This is a great pate to put on top of any type of crackers; or simply slice and serve with a salad for lunch.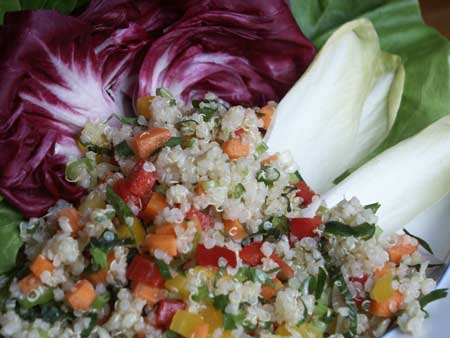 Quinoa Salad
Corn, dairy, egg, gluten, nuts, soy,
sugar, wheat and yeast free
250ml quinoa
500ml water
1/2 tsp sea salt

1 tsp sea salt
80–125ml olive oil
80ml lemon juice
2 cloves garlic, minced
125ml fresh mint, chopped
500ml fresh parsley, finely chopped
1 bunch spring onions, finely chopped
1 carrot diced
1 red pepper, diced or 2 tomatoes,
diced, optional
Wash the quinoa well and drain.
In a pot, cover the quinoa with the water and add 1/2 teaspoon sea salt. Bring to the boil and simmer for 15–20 minutes. Once done fluff the quinoa with a fork and set aside to cool.
Mix dressing ingredients in a bowl and pour over the cooled quinoa; mix well and refrigerate.
Serve on a bed of lettuce with radicchio or just on gluten-free crackers or bread.
Sweet Potato Dessert
Corn, dairy, egg, gluten, nightshade, soy, sugar, wheat and yeast free
2 small sweet potatoes or 1 large one
80ml safflower oil or butter
250ml rice or nut milk
175ml raisins
1 tsp cardamom
1 tsp cinnamon
125ml ground almonds
In a pan cook the sweet potato in oil for a few minutes to soften it, stirring frequently.
In a large casserole dish mix the sweet potato-oil mixture, rice milk, raisins, cardamom, cinnamon and almonds. Bake in a 200C/400F/ Gas mark 6 oven for 30–40 minutes.
You can make the recipe nut free by leaving out the almonds and adding unsweetened coconut.
Shirley Plant is a nutritionist and author of Finally... Food I Can Eat a dietary guide and cookbook for people with food allergies.

Through Delicious Alternatives she helps people to menu plan and customize recipes to their dietary needs.

twitter @sherrecipes
Facebook Page Finally Food I Can Eat