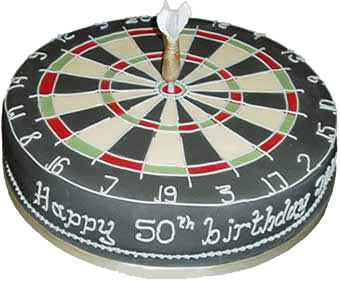 Iced Gem Cakes celebration cakes – and Gemma's gluten and dairy-free Victoria sponge

Gemma McFarlane became interested in cakes at an early age watching her gran make birthday cakes for all the family. Blue icing for the boys and pink icing for the girls. Having trained and worked as a chef for 12 years she decided that her main culinary interest was in Pastry and all things sweet, she went to work as a confectioner in a bakery in Cornwall and then back home Brighton to work as Head Pastry Chef at the University of Sussex.
She made many celebration cakes at work and enjoyed it so much that enrolled and completed a City and Guilds in Sugarcraft. In 2006 she started my own business making celebration cakes and supplying local cafes with special diet cakes. All of Gemma's cakes are homemade using high quality ingredients: eggs, fruit and vegetables from her local farm shop; real jam and honey from Paynes Bee Farm in Hassocks; most of my other ingredients come from Infinity Foods.
In her time working as a chef she catered for many people with special diets - gluten free, lactose free, egg free, sodium free and other allergies and all of her celebration cakes can be adapted to suit special diets. The wedding cake below was made of dairy free and egg free chocolate sponge, filled with a dairy free chocolate butter cream. She then created a recipe for vegan white chocolate icing which was used for covering the cake, rope edging and shells.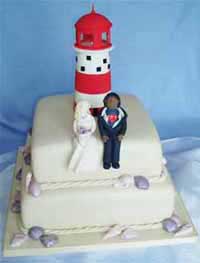 Gemma's gluten-free Victoria sponge

When you first discover you have to start a gluten free diet, your first thought may be 'I can never eat a cake or sandwich again'.
You'll visit all the supermarkets and try what gluten free treats they have to offer; they're OK but you long for a good homemade cake.
A trip to the whole food shop might leave you bewildered when confronted with an array of gluten free flours, such as quinoa, gram, and hemp – ingredients you may have heard of but wouldn't know what to do with! So you buy a couple to try, they sit in your cupboard until they go out of date and you go back to eating cakes from the supermarket.
Perhaps you read a recipe but are put off by these strange ingredients you haven't heard of, or have to hunt around different shops to find? But guess what.... YOU CAN make a delicious gluten free cake using every day ingredients bought from the supermarket.

Victoria Sponge filled with jam and buttercream

Ingredients
for the Cake
250g unrefined caster sugar
250g butter, at room temperature
5 medium eggs
125g gluten free flour
65g maize flour or cornflour
60g ground almonds
1 heaped tsp gluten free baking powder
A few drops vanilla extract
Jam of choice
for the Buttercream
125g unsalted butter, at room temperature
250g icing sugar
Few drops vanilla extract

Method
Grease and line two 20cm / 8 inch cake tins.
Preheat oven to 190°c / 375°f / gas mark 5.
Combine the gluten free flour, maize flour, ground almonds and gluten free baking powder. Sieve together four times to fully distribute all of the ingredients.
Cream together the caster sugar and butter until light and fluffy. It is best to do this using a food mixer with a beater attachment or use a hand held electric mixer.
Crack the eggs into a bowl and beat lightly with a fork.
Beat the egg into the creamed mixture a bit at a time making sure to beat in each addition properly before adding the next. If the mixture starts to split, mix in a spoonful of the flour.
Add the vanilla.
Fold in the flour with a large spoon.
Divide the mixture between the two tins and bake for 20 to 25 minutes until firm to touch and a knife inserted comes out clean.
Leave to cool in the tin for 15 minutes before turning out onto a plate then turn onto the cooling wire so the cake cools the right way up or it could break in half.
Buttercream

Beat the butter to soften using your food mixer.
Add the icing sugar and mix into the butter slowly.
Add the vanilla
Once the icing sugar is mixed into the butter, increase the speed and beat until light and fluffy.
Add a drop of water if the butter cream looks too firm.
Sandwich together with jam and buttercream or whipped double cream if you prefer.
Dust the top of the cake with icing sugar.
how to make this recipe dairy free...
Use dairy free margarine in place of butter in the sponge and fill with jam and dairy free butter cream or whipped soya cream.

Dairy Free Butter cream
125g dairy free margarine
500g icing sugar
few drops vanilla extract
Mix the icing sugar and vanilla into the dairy free margarine. Do not overbeat the mixture as it will split. Stir in a few drops of water until it reaches the required consistency.
You may think this is a lot of icing sugar. If you use double the amount of icing sugar to margarine, the mixture will split. Add a little extra flavouring to this buttercream.

Hints and tips
In all recipes requiring self-raising gluten free flour, I advise sieving the flours together with the gluten free baking powder four times to make sure all the ingredients are evenly distributed.
If you have made a cake that is really heavy with a solid lump of eggy mixture at the bottom one reason could be because the baking powder wasn't mixed into the flour properly.
Gluten free cakes are best eaten fresh, they will keep well for a week. They can be frozen but the texture goes a bit grainy when defrosted.
Gluten free cakes are crumblier than other cakes but taste just as good. To cut neat slices, dip a sharp knife in hot water and wipe clean between slices.
In recent years supermarkets have become a lot better at stocking special diet ingredients even producing their own ranges of 'Free From' ready meals...but you can't beat homemade!

Below – a wedding cake entirely covered in white chocolate roses...
To find out more about Gemma's cakes go to Iced Gem Cakes