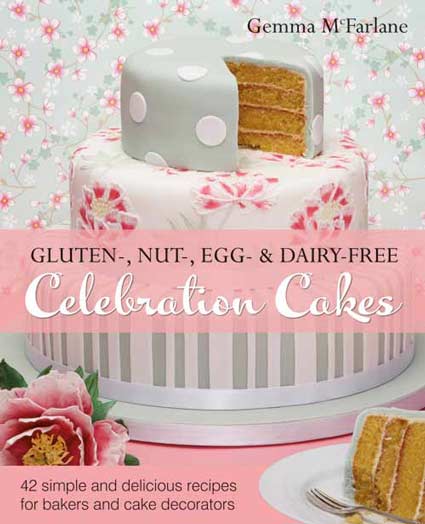 Gemma first became fascinated by cakes as a child, watching her gran make birthday cakes for all the family – blue icing for the boys and pink icing for the girls! But her interest did not stop at cakes and, having trained as a chef and worked in a hospital as a commis chef, she became head cook in a home for children and young adults with learning difficulties, many of whom also had dietary problems. Soon she was adapting dishes – and cakes – for gluten, lactose, egg and sodium free diets.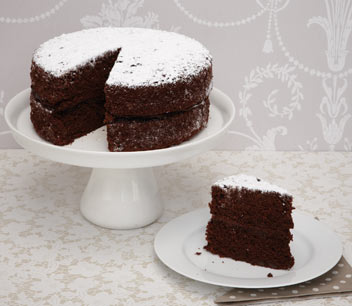 However, her real loved remained pastry and all things sweet, so she moved on to work as a confectioner in a bakery in Cornwall and then back home to Brighton to work as Head Pastry Chef at the University of Sussex. As the university's pastry chef she made so many celebration cakes and enjoyed it so much that she enrolled and completed a City and Guilds in Sugarcraft.

In 2006 she started her own business, making celebration cakes and supplying local cafes and, through her website www.icedgembakes.co.uk, anyone who wants a celebration cake, be it 'normal', gluten free, dairy free, egg free, nut free – or all four!

Now she has put all of that knowledge
and expertise into a book of 42 amazing recipes, leading you, step by step, not only through making the delicious 'freefrom' cakes but teaching how you too can create those amazing roses, and peonies and daisies, and even houses, from allergen-free icings and modelling pastes!
'When you first discover you have to start a gluten free diet, your first thought may be 'I can never eat a cake or sandwich again. You'll visit all the supermarkets and try what gluten free treats they have to offer; they're OK but you long for a good homemade cake.
A trip to the whole food shop might leave you bewildered when confronted with an array of gluten free flours, such as quinoa, gram, and hemp – ingredients you may have heard of but wouldn't know what to do with! So you buy a couple to try, they sit in your cupboard until they go out of date and you go back to eating cakes from the supermarket.
Perhaps you read a recipe but are put off by these strange ingredients you haven't heard of, or have to hunt around different shops to find? But guess what.... YOU CAN make a delicious gluten free cake using every day ingredients bought from the supermarket.'
All you need is as copy of Gluten-, Nut-, Egg-, and Dairy-free Celebration Cakes from B.Dutton Publishing! A mere £16.99 (a snip) from good bookshops or direct from the publisher at www.squires-shop.com - or from Amazon here.