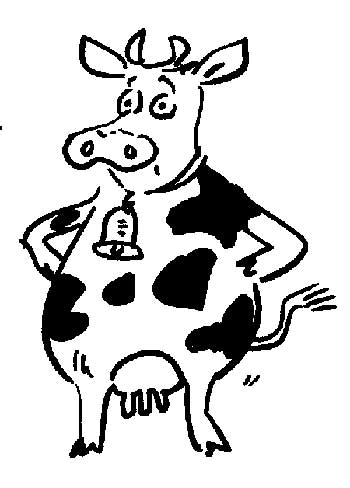 Cow's milk allergy and intolerance Please click on the links below to read our articles. If you are interested in research findings, click here for links to research reports.
---
For articles and research on the management of cow's milk allergy and intolerance, click here.
---
For articles and research on lactose intolerance, click here.
---
For articles and research on raw milk, fermented milk products and A2 milk, click here.
---
For articles on goat's milk, sheep's milk, buffalo milk
and other animal milks, click here.
---
I think that I (or my child) may have a milk allergy – what do I need to do? Michelle Berriedale-Johnson explains – in the video below and in the article here in which you will find all the links that she refers to. November 2016
Cow's milk allergy survey and resources. January 2015
What is the threshold dose of cow's milk that will provoke a reaction? Q & A with Dr Janice Joneja. January 2015
Cow's milk allergy. Are we any nearer a practical way of initially recognising it, confirming it and then optimally managing it? Dr Trevor Brown, Consultant Paediatric Allergist, Ulster Hospital, Belfast. Part of an Anaphylaxis Campaing conference. November 2014
MAP Guidelines. A primary care guide to the diagnosis and management of cow's milk allergy in the first year of life developed by an expert group for use by health professionals in primary care. Partof the ACT on CMA eductional initiative. May 2014
A2 milk claims described as a 'con' and a scam' in Australian press. April 2014
Anaphylaxis to dairy claims life of 22 year-old in Washington goal. Report in the Daily News and on video. November 2013
The Cow and the Coronary. We normally worry about cow's milk in the context of cow's milk allergy or lactose intolerance but Margaret Moss suggests that its ingestion could have other long-term health consequences of which we should be aware. January 2013
The Raw Milk debate. Interesting and detailed article in Caduceus in which Ann Woodriff Beirne examines the issues and the evidence in the raw milk debate. November 2011
In 2003 Sabrina Shannon died from anaphylactic shock having touched a French fry serving tong which had been contaminated with milk protein. Her mother, Sara, vowed that she would do everything possible to prevent another such tragedy and, three years later, she had campaigned to such to such good effect that a law, named Sabrina's Law, was passed in Ontario, Canada, which requires schools to develop full anaphylaxis management plans. Click here to read the full story or go directly to AllergyMoms, Sara's blog.
Casein plastic! For a period in the early 20th century 'plastic' pen cases were made in 'Ivorine', a product made from skimmed milk. By the mid to late 20th century these had been entirely superceded by 'real' plastic but anyone who has a dairy allergy and is interested in antique pens should be aware. A full history on the Parker Pen website.
Dissing Dairy. An article in the Canadian Globe and Mail asks whether dairy products are really as great as everyone has always been told they were. December 2009
Dairy intolerance in China: A short article by Emma Hockridge on lactose intolerance and dairy farming procedures in China 2007.

Dairy-free children and adults: A guide to help you find out whether you are allergic or intolerant to dairy; what 'dairy' actually means in terms of what you must avoid; and many dairy alternatives and book recommendations, by Michelle Berriedale-Johnson. 2004

Dairy-free infants and toddlers: An in-depth look at the health implications for dairy sensitive babies and toddlers who ingest cow's milk from birth, including some alternatives, by Michelle Berriedale-Johnson. 2004

Milk free support: Frustrated parent of a baby with allergy to dairy, Leigh Stapleton-Ward, introduces her website created to help and educate others and encourage more much-needed research. 2004

Spectrum of milk intolerance: milk allergy and the relationship of asthma to allergy - the history of milk consumption in the UK, the effects of milk intolerance and allergy, and the different approaches taken by the medical profession and alternative practitioners. By Dr Harry Morrow Brown. 2003
Unpasteurised and proud: the benefits of unpasteurised milk and why it is so hard to find these days. By Sir Julian Rose. 1999

Top of page

Research Reports
Low efficacy of atopy patch test in predicting tolerance development in non-IgE-mediated cow's milk allergy. Oct 2017
Cow's milk allergy that is not IgE-mediated is notoriously difficult to diagnose. Atopy patch testing may be able to detect non-IgE-mediated allergies. However, in this study, patch testing did not prove to be effective for diagnosing this type of milk allergy and is not recommended for clinical practice.
The Establishment of Cow's Milk Protein Allergy in Infants is Related with a Deficit of Regulatory T cells (Treg) and Vitamin D. Jan 2017
Establishment of Cow's Milk Protein Allergy (CMPA) in infants was related with lower Regulatory T cells and vitamin D levels. These immune alterations could be crucial factors behind the CMPA establishment and they could constitute a therapeutic target for treatment of CMPA.
Human milk oligosaccharides and development of cow's milk allergy in infants. Sept 2016
These substances, which occur naturally in human breast milk, are important in the development of healthy gut bacteria in infants. Babies who received human milk with low levels of oligosaccharides were more likely to be effected by cow's milk allergy. This study might provide useful clues for future preventative measures.
Meta review suggests that there is no consistent advantage to using a hypoallergenic formula over a standard formula for preventing the development of cow's milk allergy in high risk infants. March 2016
High maternal consumption of milk products during pregnancy may protect children from developing CMA (cow's milk allergy), especially in offspring of non-allergic mothers. January 2016
Consuming a cow's milk exclusion diet during infancy has persistent and long-term effects on eating habits and food preferences. November 2015
Hydrolyzed whey protein prevents the development of cow's milk allergy in sensitized mice. September 2015
Cow's milk allergy and neonatal short bowel syndrome: comorbidity or true association? September 2013
Induction of regulatory dendritic cells by the probiotic Lactobacillus paracasei L9 prevents allergic sensitization to bovine ?-lactoglobulin in mice. June 2015
Do mothers mistake symptoms of undiagnosed cow's milk allergy in infants for a child just 'being difficult'? May 2014
Systematic review of 42 research papers did not find widespread or consistent links between mothers' dietary intake and atopic outcomes in their children. December 2014
Study identifies reduced early diastolic tissue Doppler velocities in infants with cow's milk allergy. August 2014
Role of cellular immunity in cow's milk allergy: pathogenesis, tolerance induction, and beyond. June 2014
Could the ingestion of cow's milk have an adverse effect on the development of prostate cancer? August 2014
Hematemesis (vomiting blood) could be an unusual presentation of cow's milk protein allergy in children. 2014
Allergenicity of beta-lactoglobulin depends on whether its molecular pockets are loaded with iron, bound to it by sideropphores. August 2014
Review of the literature on cow's milk allergy and constipation. May 2014
Cow's milk allergy and the association between fatty acids and childhood asthma risk. July 2014
Both maternal and child's use of antibiotics were associated with an increased risk of cow's milk allergy. March 2013
Cow's milk and constipation. Trial shows an association between cow's milk consumption and constipation but no specific association between the type of casein (A1 or A2) and constipation. January 2013
Parent-reported atopy or susceptibility to allergy does not appear to be a significant factor in the predicting which infants may be at risk of cow's milk allergy. April 2013
Factors that predict the clinical reactivity and tolerance in children with cow's milk allergy. April 2013
Cow's milk protein alpha 1 casein, a major allergen, had been found in colostrum samples from full and pre-term mothers although beta-lactaglobulin (another major allergen) was not found. Further investigation is needed to clarify whether this may sensitise exclusively breast-fed, pre-disposed infants to cow's milk allergy. September 2012
Cow's milk allergy is the most common childhood allergy in the US (20% of allergic children) with over 30% suffering severe reactions. It is more prevalent among white children than black or Asian children. Helpful comment here. March 2013
Cow's milk can cause wheezing in asthmatic children and milk allergy should be considered, especially in children with poorly controlled asthma. November 2012
There is a strong likelihood that a patient with lactose intolerance which does not respond to a lactose-free diet may well suffer from cow's milk allergy. September 2012
The early introduction of milk formula may promote food allergy in infants with a family history of allergy. October 2012
Anal eczema may be caused by cow's milk allergy. September 2012
Evidence shows mice that are sensitive to cow's milk protein may also be sensitive to soya bean proteins. April 2012
Cow's milk allergy in Iran. March 2012
Frequency of cow's milk allergy in children with Gastroesophageal Reflux Disease. August 2011
Cow's milk may cause ENT problems. September 2011
New research gives hope for outgrowing milk allergy, but the more severe the symptoms, the less likely a child is to outgrow the allergy. March 2011
Allergic colitis in infants related to cow's milk: clinical characteristics, pathologic changes, and immunologic findings. January 2011
What's fuelling the battle over raw milk? October 2010
Early feeding with cow's milk formula may protect babies against cow's milk allergy. July 2010
Allergy to inhaled milk? August 2008
Organic milk could cut childhood allergy risk. May 2008
A round-up of links, from What Doctors Don't Tell You, to interesting articles relating to dairy.
A milk formula from chicken meat for milk protein allergic babies... August 2007
To pasteurise or not to pasteurise. December 2007
NB Information on this site is not a substitute for medical advice and no liability can be assumed for its use.