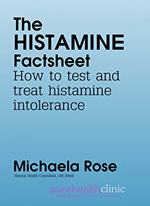 As regular visitors will know we carry a good deal of information on histamine intolerance/sensitivity from Dr Janice Joneja, a world expert on the subject who advocates diet as the best way to control histamine sensitivity – a number of articles here and a 'Beginner's Guide' here. However, nutritionist Micki Rose, while agreeing that diet is an important part of managing histamine sensitivity, thinks there is a good deal more that you can do in terms of nutritional support and supplementation – and has just created a fact sheet to support her ideas – you can buy it (£5.99) here as an ebook.
---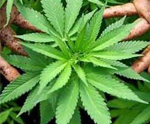 Because of the imminent publication of the latest volume in our book venture, Professor Mike Barnes' Beginner's Guide to Medical Cannabis, we were very happy to see a press release this week suggesting that the powers that are in Brussels may decide that CBD cannabis oil is not a 'novel food'.
---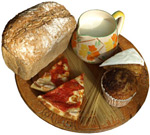 Are you 18-24 years of age? Do you have a food allergy? Are you responsible for self-management of your food allergy? If so, would you like to take part in this study? To do so you will need to:
• Complete a Food Selection Behaviour Quetionnaire.
• Complete a Food Frequency Questionnaire to assess your nutritional status.
If you are interested please contact Zainab Laheri.
---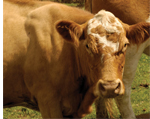 Lactose Intolerance: Common Misunderstandings
Lactose intolerance and cow's milk protein allergy are often lumped together. But they are very different in terms of their symptoms and necessary treatment and it is important to distinguish between the two. This full text review details the differences. But for further information see the extensive sections on lactose intolerance and cow's milk allergy on the FM site.
---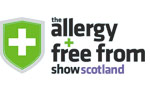 Well, no, they didn't. But their exhibitors certainly did…. Last weekend's Glasgow Allergy Show was surely a record. Usually the last half hour of any show sees exhibitors busily offering crates of product to other stand holders so that they don't have to take it back home with them. Last Sunday?  Not a thing on offer. Read on.
---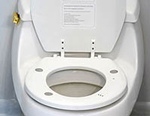 5G is set to empower the 'internet of things' – including enabling your loo seat to monitor your heart rate while you read the day's news... But do we understand enough about 5G to know that it is safe? Many scientists and medics say 'no'.
---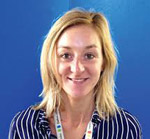 Clinical psychologist Polly James works at the Evelina London Children's Hospital at Guys' and St Thomas. She advises on how to manage the anxiety that all but inevitably results from an anaphylactic episode. Although Polly is talking mainly about children suffering anaphylaxis, many of the strategies that she suggests could be equally useful for adults. 
---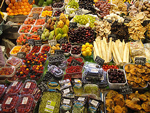 As part of an MSc in Nutrition and Food Science Dawn Ainsworth wants to know more about the everyday experiences of living with CD. Coeliacs' eating habits, nutritional knowledge and quality of life – and whether or not these issues vary by gender, current age and age at diagnosis. To learn more or take part in the survey click here.
---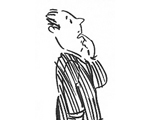 Oats need to be highlighted as an allergen in an ingredients list – but they are not a major allergen in the context of the regulations..... On the other hand, they do not need to be flagged as gluten free if the whole product claims gluten free. Is it surprising that both consumers and manufacturers are confused?
---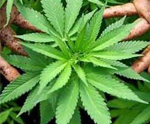 This review of the current research suggests there is evidence that cannabinoid and turmeric therapy may have a beneficial role in many gastrointestinal disorders including Inflammatory Bowel Disease (IBD).
---
The experience of a nut allergic student suffering a severe reaction after using a Nivea lip balm containing sweet almond oil should serve as a reminder that, if you have food allergies, the ingredients in skincare products should be carefully checked too. This would not be particularly difficult, says Alex Gazzola on his Allergy Insight blog, if cosmetic labelling regulations were similar to food labelling regulations – but they are not. Read on....
---