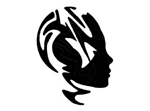 A report on a fascinating Guild of Health Writers workshop, run by the Psychedelic Research Group at Imperial College in London, looking at the use of psilocybin (the active compound from mushrooms) in the treatment of severe clinical depression.

---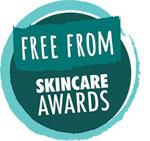 And the winner for 2018 was..... A balm-gel cleanser which, said the judges, 'delivered on every level' – made by the Harborist. Runners up were a nappy rash cream, Beauty Cubes shampoo, a soap and a facial oil. For all the winners, see here; for much more detail on the awards and on the interesting workshop held at the networking presentation at the Pillar Hall at Olympia – see here.
---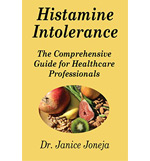 Dr Joneja's Professional Guide has been out for some months, but only as an e-book – not ideal when you want to keep referring back.... So now we are delighted to say that it is also available in paperback.
Over 20 years of experience distilled into this much more comprehensive, fully referenced version of the Beginner's Guide. The Comprehensive guide has been designed to help health professionals recognise and manage the condition. Included are cases studies, treatment advice including medications, and a full food list.
---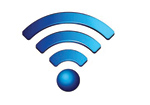 Not us warning about the dangers of wifi this time – but the Daily Mail. A long article last month by Geoffrey Lean quoting Professor Anthony Miller who says that wifi beamed through classrooms could be as dangerous as tobacco or asbestos.
---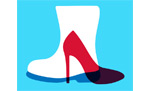 Some interesting stats from House's Key Steps to FreeFrom Successworkshop last month. Plus some fine pictures from both the top and the bottom of Gherkin....
---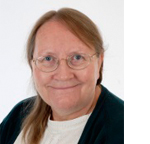 Elements, says nutritionist Margaret Moss, are crucial to enable us to tolerate our food. But, while some are good (iron, magnesium, molybdenum, zinc, sulphur) many are bad (arsenic, aluminium, lead, cadmium, mercury). She explains how it works.
---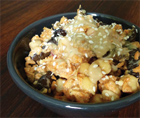 Roast Aubergine and Chickpea Salad with Tahini Dressing (Corn, egg, gluten, lactose, milk, nightshade, nut, peanut & wheat free
Baked Falafel with Harissa Dressing (Corn, egg, gluten, lactose, milk, nightshade, nut, peanut, sesame, soya & wheat free)
Chocolate Chickpea Clusters (Corn, gluten, lactose, milk, nightshade, peanut, sesame, soya & wheat free)
---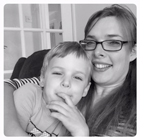 Worrying about the possibility of your child having an allergic reaction is part of being an allergic parent - but how does your child feel? Nathalie describes how she and Callum manage. Also see here on the FM site for many more articles about the emotional fallout of having allergies.
---
---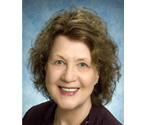 As promised, Dr Joneja's second in depth article linking IBS to histamine intolerance and FODMAP sensitivity – and showing how the condition can be managed through diet. The article includes lists of allowed foods and menu suggestions. (See here for her first article which looks at the malabsorption problems which so often lead to a diagnosis of IBS, and how they can be managed.
---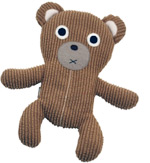 Could this little bear cause you to have an anaphylactic reaction to a pancake? If the pancake was made from buckwheat and you had been cuddling up to the bear, it just could. Dr Michael Radcliffe explains.
---