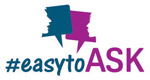 You may have noticed that the Food Standards Agency (FSA) have launched a campaign, in partnership with both Allergy UK and The Anaphylaxis Campaign, called Easy to ASK (#EasytoASK — Ask about allergens, Speak Up, Keep Safe), aimed at encouraging and supporting young people with food sensitivities to ask food service providers about allergens in their products and meals.  Read on...
---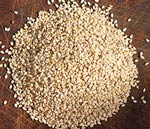 There is absolutely nothing good about a teenage girl dying as a result of an allergic reaction. But the massive coverage resulting from the inquest into Natasha's death has at least brought  the issue of severe allergies to the forefront of everyone's minds – and that is good. However, what is totally not good is that Natasha only died because Pret was (and is still) stretching the 2014 Food Regulations to a place where they were never intended to go. Read on...
---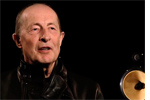 Sad though this news is, it would appear to have little relevance to food allergy and this site, except that... James was lifelong partner to Michelle Berriedale-Johnson, the founder and editor of FoodsMatter. Moreover, as a 'second career', for the last 15 years James had created and run the Foodsmatter sites and managed all of the IT related to the sites and the FreeFrom Awards. We therefore crave your indulgence if, for the next couple of months, updates are a little patchy as we adapt ourselves to the new, sad state of affairs. For those of you who live in London, there will be a celebration of James' life and work at LSO St Lukes on Friday November 2nd at 8pm. For more see Michelle's blog.
---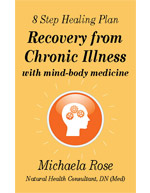 'This book feels so supportive and personal, like a kind friend who has been there, pointing out a myriad of possibilities for making my way. It helps not to feel alone with my illness. Thank you!'
Three years ago Michaela Rose became so chronically ill that not only was she in constant severe pain but she had lost the ability to eat all but a handful of foods.
As a natural health practitioner herself she had tried every everything – but nothing worked. Finally she looked beyond her body to her own life experiences and how they had 'programmed' her to become chronically hypersensitive. The Healing Plan follows her own extraordinary healing path with detailed instructions for others to do the same.
Available both as an ebook and a paperback here on Amazon.
---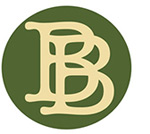 We are very happy to be adding Michaela Rose's new book to our lists but there is much more to come. To get some idea of what we will be publishing over the next few months and the thinking behind it, see Michelle's blog here.
---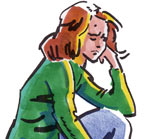 From the archive: An article from five years ago responding to a Daily Mail rant about whether food intolerance even existed – but so little has changed that we thought it was worth revisiting. The article includes two pertinent comments from food intolerance sufferers.
---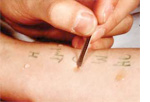 A lengthy blog from the mother of a multi allergic child who, long before she had read Dr Joneja's article, had started to question the safety of skin prick testing – and to wonder whether her daughter's ever increasing list of food allergens could actually have been caused by her regular skin prick tests.
---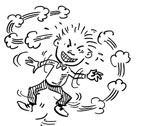 Research conducted on over 200 children with ADHD and over 200 controls found that ADHD was associated with allergic symptoms (such as asthma, rhinitis and eczema) and haemoglobin levels. As Kate says, this raises the question as to whether allergies may precede ADHD and in some way contribute to its development or whether both allergies and ADHD share a common aetiology. Full article available.
---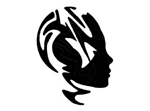 A report on a fascinating Guild of Health Writers workshop, run by the Psychedelic Research Group at Imperial College in London, looking at the use of psilocybin (the active compound from mushrooms) in the treatment of severe clinical depression.

---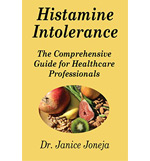 Dr Joneja's Professional Guide has been out for some months, but only as an e-book – not ideal when you want to keep referring back.... So now we are delighted to say that it is also available in paperback.
Over 20 years of experience distilled into this much more comprehensive, fully referenced version of the Beginner's Guide. The Comprehensive guide has been designed to help health professionals recognise and manage the condition. Included are cases studies, treatment advice including medications, and a full food list.
---