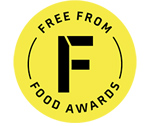 Twenty eight categories of 'freefrom' foods shows has the sector has developed over the last few years. All entries blind judged by panels of carefully curated 'freefrom' and industry judges. Winners to be announced on 8th June.
---
Finalists just announced. Click here for the full list; click here for a blog post with more details.
The winners will be announced across the awards' social media channels over the course of the day on Tuesday June 13th.
---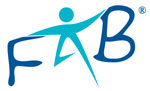 Typical modern diets - deficient in omega-3 fats, providing an excess of pro-inflammatory omega-6 fats, and also lacking other key brain nutrients found in fish and seafood - are likely contributing substantially to the current worldwide mental health epidemic. Dr. Joseph R. Hibbeln will explain:
Why current dietary advice to limit fish and seafood intake during pregnancy likely causes the very harms to children's brain development that it aims to prevent.
What the latest evidence shows about the impact of modern diets, low in nutrient-rich seafood, and high in ultra-processed foods - on mental health, behaviour and cognition in adults as well as children
What individuals and families, health practitioners and policymakers can do in practice to improve nutrition and diet to provide the essentials for brain health and wellbeing.
Book your place here. May 2023

---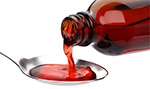 Pholcodine is a drug that is to be found in a wide range of cough medicines. Unfortunately pholcodine has a similar molecular structure to the muscle relaxing drugs which are routinely given to patients about to undergo operations. If that patient has recently (within the last year) had an allergic reaction to pholcodine they could easily react to a muscle relaxant administered prior to an operation. Read more.... March 2023
---

The treatment of the allergic conditions, beyond medications and implementation of environmental modification maneuvers, is based on the administration of allergy immunotherapy. But there are increasingly strong economic and regulatory pressures adversely influencing the practice of allergy immunotherapy. Interesting article in the Townsend Letter. March 2023
---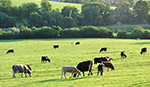 In a recent BSACI on line symposium Professor Stephen Holgate called for urgent action to tackle the environmental causes of the global explosion in allergy cases: the loss of biodiversity, pollution, diet and urbanisation. A timely call but the evidence has been there for many years. Read on...
---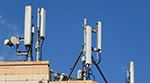 While it is possible to 'recover' from electrosensitivity the fact that you are able to live a relatively normal life does not mean that the sensitivity has gone away. As Michelle Berriedale Johnson discovered to her cost. Read on... February 2023
---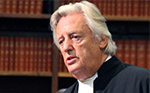 The action brought by Action Against 5G against the government, led by Michael Mansfield KC, came to court last week. The government are accused of breaching our human rights by rolling out 5G nationwide without our consent and without informing us of any potential risks. Read on. February 2023
---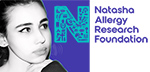 There can be few people in the allergy world who have not have heard of Natasha, the 15 year old daughter of Nadim and Tanya Ednan-Laperouse who died in 2016 after eating a Pret a Manger baguette containing unlabelled sesame seeds to which she was allergic. Indeed, thanks to the tireless work of Tanya and Nadim there are very few people in world outside allergy who have not heard of Natasha. January 2023 Read on....
---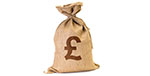 New research funded by the Food Standards Agency looks at the actual costs of living with a food sensitivity both in terms of food and of time lost/spent coping with it - and an estimate of how much people would pay to get rid of that sensitivity. January 2023
---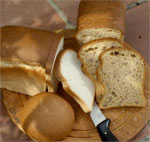 New research suggests that of those with food allergies 5-6% may also have coeliac disease - very similar to the levels seen in those with type 1 diabetes and many other autoimmune conditions. See here for the research report; see here for useful comment in Alex Gazzola's Allergy Insight blog. January 2023
---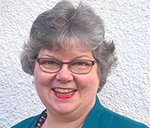 Research by Dr Hazel Gowland and Dr Michael Walker covering allergy related cases in the UK courts between Jan 2014 and Feb 2020 show that successful prosecutions resulted in improved allergen control and tightening of allergen related legislation, especially in food service. 28th December 2022
---

Interested readers will remember that in July Biolab, the nutritional and environmental testing laboratory, went into administration after a falling out with the Care Quality Commission over what they had hoped would be only a temporary suspension. However, Viva Health have now taken over Biolab's role and can offer a full complement of nutritional and environmental related testing services. Mark Howard of Biolab is now a member of Viva Health Labs staff. Unfortunately, because of the nature of the falling out with the CQC they are not allowed to use the Biolab name. 20 December 22
---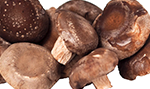 Trehalose intolerance is caused by a deficiency of the enzyme trehalase, which is required to break down the dietary sugar trehalose into glucose in the gut, for absorption. It is found mainly in mushrooms, particularly shiitake and oyster mushrooms, but also seaweed / algae, shellfish, insects, sunflower seeds and yeasts. As an additive, it is sometimes used to prolong the shelf life of dried food — especially in Japan. 5 setptember 22 For more see the Allergy Insight blog here.
---
---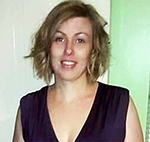 The inquest into the death of Celia Marsh in 2017 after eating a Pret a Manger sandwich which contained milk proteins to which she was allergic has raised a number of issues. How strictly can or should the supply chain be controlled? How practical and reliable is allergen testing? Where and when should precautionary allergen labelling be applied? How reliable is vegan labelling for allergics? And the escalating severity of reactions. 19 September 22 Read more...
---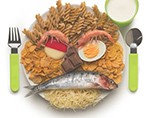 John Scott who suffered for many years from Total Food Intolerance (finally resolved through Helminthic Therapy) has now started a Facebook group for Total Food Intolerance sufferers. As he says, 'thanks to the complete lack of effective treatment options in the medical kit bag and typical dismissal of the condition as psychosomatic by medics, some sort of support group is desperately needed'. For more on Total Food Intolerance follow the links from this blog post. Read more.
---