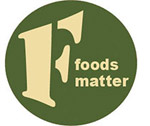 THE resource for food allergy and intolerance.
Hundreds of articles, research and conference reports on every aspect of food allergy and intolerance and the many healthy conditions related to food.
---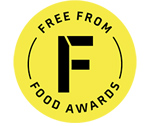 The 2021 Freefrom Food Awards – with a new website – is now open for entry. New categories include Best Independent Brand of the Year, Best Labelling for a FreeFrom Product, Best Packaging for a FreeFrom Product and Best Digital Presence for a FreeFrom Brand plus an entirely new take on the Child and Teen Friendly Food category. For all details and on line entry forms go to freefromfoodawards.co.uk
---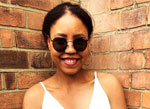 Lindiwe has a whole raft of life threatening food allergies but.... they do not define her life or who she is. She is not a sufferer – but a reactor. 'An allergic reaction is just a response, not a state of living. Let's change the narrative from pain and misery to understanding and patience. Let the reactors decide when they're suffering!
If you are an allergy reactor, add your picture to her campaign – 'I am the person behind the allergy' on her excellent The Allergy Table blog.
---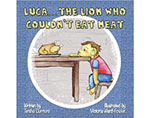 Does your child have a food/drink allergy or intolerance? Do you wish your child was the same as their friends and could eat and drink everything that they do? Yes? .....then this is the book for you and your family – inspired by my son Luca and our experiences as a family. Luca the Lion is 5 and has allergies. When he starts school he struggles with feeling the odd one out as he watches the other children eat and drink things that he can't. His friends rally around him and encourage him to see he is not the only one and to look on the bright side of life. £6.99 here on Amazon.
---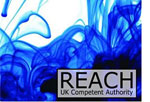 As Alex Gazzola points out in a post on his Allergy Insight blog today, our departure from Europe heralds problems for anyone concerned about the control of dangerous chemicals in the environment – and especially for those with checial allergies. This is not a new concern (see this blog from 2017) but our impending crash out of Europe can only make the sitaution worse.
---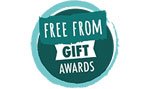 The Free From Gift Awards launched on 1st September and are an auxiliary award to the main Free From Skincare Awards. As the FFSA are confined to individual cosmetics only, the Free From Gift Awards aim to reward and celebrate the best and most desirable sets, trial packs, beauty collections and gift boxes featuring skincare products that are free from some of the many ingredients consumers need to or wish to avoid. Entry to the awards closes on 27th September – so hurry!! All details on the awards site here.
---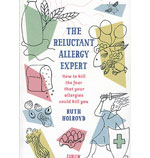 Ruth Holroyd says that she has now lost count of how many times she has had anaphylactic reactions but on over 30 occasions she has been close to or actually has administered adrenaline, on 10 occasions she has been hospitalised and in the last couple of years she has had two near death experiences. Who better to guide you through living with the threat of anaphylaxis?
---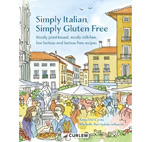 Ninety classic Italian recipes from Italian food guru, Anna del Conte – but, thanks to discreet amendments by freefrom expert, Michelle Berriedale-Johnson – all are gluten free and most either are, or can be, milk free. Soups, pasta dishes, rice and pulse dishes vegetable dishes, salads and desserts including Smoked salmon and pesto sauce for seaweed spaghetti….  Risotto with asparagus…. Plums in wine syrup with rosemary…. Available from Amazon.
---
---