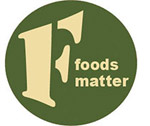 THE resource for food allergy and intolerance.
Hundreds of articles, research and conference reports on every aspect of food allergy and intolerance and the many healthy conditions related to food.
---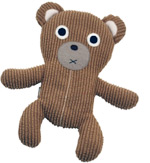 Melissa, aged 42, had a meal at a Japanese restaurant.  Whilst eating the meal, her mouth swelled, and she became hot and intensely itchy.  Attempts to take water resulted in choking and she briefly lost consciousness.  She was blue-lighted to hospital, where she recovered with the help of injection treatment.  But what had caused the reaction. A long trail led, eventually, to buckwheat sensitisation via a bear..... Read on...
---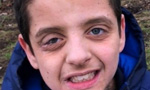 Oliver is 12 and suffers from severe epilepsy. He can have more than 20 fits a day in which he will fall to the floor and bleed from his eyes. He is in constant pain. Oliver was given medical cannabis oil for a short time last year. The results were dramatic. His seizures went ‪from 20 a‬ day to just one or two. But his family were told to stop giving the treatment to him as the NHS weren't allowed to prescribe it. For more on this situation see here or see Professor Mike Barnes new book, the Beginner's Guide to Medical Cannabis.
---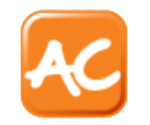 Allergic people who use the long needled Emerade injectors (preferred by women whose thighs have more adipose tissue) may have been concerned by a report that a blockage in the syringe meant that the adrenaline might not be delivered. However, the risk is very low – estimated to effect only 2.3 pens in every thousand. However if, as the Anaphylaxis Campaign recommends, as an allergic person you always carry two pens, then the risk reduces from 0.23% to 0.000529%. For more see here or contact the Anaphylaxis Campaign.
---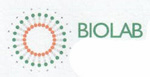 Science is now discovering that mitochondrial dysfunction is implicated in every chronic disease. Yet how much do we really understand of workings of this intricate and delicate organelle, how easily it can be damaged and what we can do to put it right? 
Biolab present a day of teaching on mitochondrial structure and function, how to test it, its role in chronic disease and how to correct dysfunction.  Dr Sarah Myhill will also be talking about her ground-breaking work on mitochondrial dysfunction in chronic fatigue syndrome.
---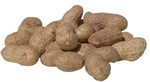 Nutritionist Margaret Moss looks at anaphylaxis – its unpredictability, its biphasic nature, its management and how you might prevent it.
---
In early phase research on human patients with aggressive brain tumours (Glioblastoma) those who were administered medical cannabis (in the form of THC and CBD) were shown to have an 83% 1 year survival rate compared to a 44% 1 year survival rate in the comparison group.
To learn about medical cannabis as a possible treatment not just for cancer but for pain, for epilepsy, for MS and for anxiety, see Professor Mike Barnes' new book, The Beginner's Guide to Medical Cannabis.

---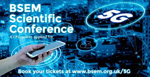 The fifth generation wireless network rollout begins this summer and will massively increase our exposure to radio frequency radiation. Repeated studies show that exposure to radio frequency radiation could be causing oxidative stress, carcinogenic, reproductive and neurological effects.
On 27th September in London the BSEM will host a conference to examine the facts and to learn how the adverse effects on health may be reduced – with Dr Erica Mallery-Blythe, Professor Martin Pall, Dr Dimitris Panagopolous, Professor Lennart Hardell, Christian Blank and Dr Peter Ohnsorge.
---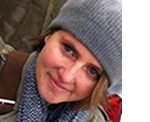 Ruth is now neatly 6 months into her journey with Topical Steroid Withdrawal. In this blog she shares her top 20 tips for getting you thorough this difficult time – from Epsom salt baths and tea tree to social media, tubular bandages – and mindfulness.
Also see her post on ear eczema which is often diagnosed as otitis externa or outer ear infection. The normal treatment is steroids but this is obviously not an option for Ruth who as been investigating other options.

---