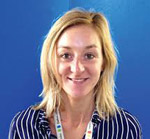 Clinical psychologist Polly James works at the Evelina London Children's Hospital at Guys' and St Thomas. She advises on how to manage the anxiety that all but inevitably results from an anaphylactic episode. Although Polly is talking mainly about children suffering anaphylaxis, many of the strategies that she suggests could be equally useful for adults. 
---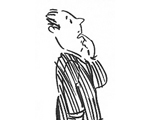 Oats need to be highlighted as an allergen in an ingredients list – but they are not a major allergen in the context of the regulations..... On the other hand, they do not need to be flagged as gluten free if the whole product claims gluten free. Is it surprising that both consumers and manufacturers are confused?
---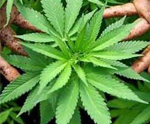 This review of the current research suggests there is evidence that cannabinoid and turmeric therapy may have a beneficial role in many gastrointestinal disorders including Inflammatory Bowel Disease (IBD).
---
The experience of a nut allergic student suffering a severe reaction after using a Nivea lip balm containing sweet almond oil should serve as a reminder that, if you have food allergies, the ingredients in skincare products should be carefully checked too. This would not be particularly difficult, says Alex Gazzola on his Allergy Insight blog, if cosmetic labelling regulations were similar to food labelling regulations – but they are not. Read on....
---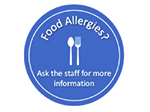 Spurred on by the amazing campaign that Natasha Ednan Laperouse's parents have fronted since the inquest's findings into Natasha's death, the Food Standards Agency/DEFRA have been remarkably speedy in getting out a consultation on how to move forward. The question is how feasible are any of the options – and will they work?….
---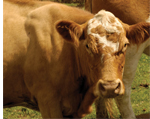 Research suggests that young adults with IgE mediated cow's milk allergy are significantly shorter than those without this allergy. Analysis also revealed a lower intake of protein and certain vitamins and minerals in these individuals. This suggests the importance of growth and nutritional monitoring and dietary intervention, where necessary, in children with cow's milk allergy.
---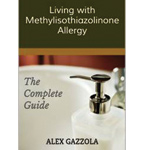 MI is a preservative which has caused an epidemic of allergic disease worldwide. Used in cosmetics, household detergents and paints, MI is a powerful sensitizer to which up to 10% of people with eczema and 1.5% of the population may react, often severely. Alex Gazzola tells you everything you need to know about allergy to MI, covering testing and diagnosis, safe cosmetics, safe household products, tips on avoiding exposure, treating and managing reactions, and looking after your physical and psychological wellbeing. For a review go here or to buy the book go here.
---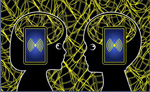 An excellent, fully illustrated primer on electrosensitivity by Canadian Electromagnetic Radiation Specialist, Lucy Sandford. What it is, what it does to the body, her own story, a history of ES, how to manage it and how to protect yourself and your family.
---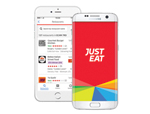 Thanks to Panorama's sleuths it has been revealed that many of the meals delivered via Just Eat, the biggest of the on line food delivery apps, come from outlets with zero knowledge of what a food allergen might be, let alone which food allergens may be in the food that they serve. Well, no surprises there then… Read on... Also see the new edition of Michelle Berriedale-Johnson's Allergy Catering Manual which came out i paperback last week,
---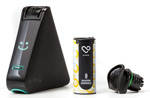 Alex Gazzola takes a look – and, despite the enthusiasm of some its new users, is not entirely convinced.
---