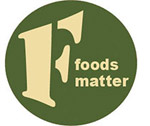 THE resource for food allergy and intolerance.
Hundreds of articles, research and conference reports on every aspect of food allergy and intolerance and the many healthy conditions related to food.
---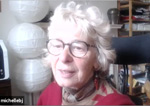 Interactive Zoominar on maximising the benefits of winning an award – and whether Zoominars are the future of networking workshops.
---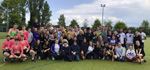 Every year BCU Women's football holds the Becca Moore's Charity Tournament in memory of Rebecca Moore, who passed away during her time at BCU. This year, due to Covid-19, we've had to cancel it for the first time. However, as this is such a great cause with all proceeds going towards Action Against Allergy we would still like to raise money. So we plan to complete 500 miles by walking, running or biking in a week (commencing Saturday 2nd May). Go here for their Just Giving site.
---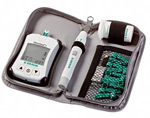 There is much talk at the moment about immunity passports and the new tracking app to be trialed in the Isle of Wight – but Michelle Berriedale-Johnson has a much simpler answer. We just need the technology….
---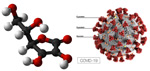 A comprehensive paper from Magnus P. F. Rasmussen on the use of Vitamin C – for medical professionals, COVID-19 patients and their relatives/families and anyone willing to learn more about vitamin C. Also includes information on vitamin D3, zinc and melatonin.
---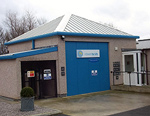 Jane Dean, who runs the Breath for Life hyperbaric oxygen chamber charity (seen here) argues that the lockdown is causing unjustifiable hardship in many areas of health and that a more nuanced approach should be taken to the closure of medical facilities that are not dealing with COVID 19.
---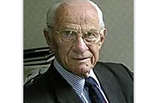 Dr Bill Frankland,'the grandfather of allergy' has died aged 108 – and still working... Having trained with Sir Alexander Fleming, working on penicillin and survived three years in a Japanese prisoner of war camp he returned to England to work in St Mary's hospital. Here he focused on hay-fever and pollen research, setting up the daily pollen count now used worldwide to help hay fever sufferers and clinicians. See the BBC report, a CNN article which carries some interesting pictures and a BSACI assessment of his life.
---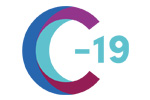 A new app developed by King's College, Guy's & St Thomas Hospitals and the NHS allowing everyone to monitor and report on their health daily, whether well or ill. This data will help researchers identify high risk areas, who is most at risk (by better understanding symptoms linked to underlying health conditions) and how fast the virus is spreading in your area. Takes 1 minute per day to self report. Download the app here.
---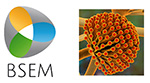 The British Society for Ecological Medicine will be holding a conference on June 30th on Mould and Mycotoxins: Infections, Allergy and other Pathologies - examining the immunological and toxicological mechanisms together with the practical issues of diagnosis and management. For more information on the speakers and how to register see here.
---
---