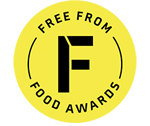 The 2023 FreeFrom Christmas Awards winners have just been announced. Covering Advent calendars, gifts and stocking fillers, party food, drinks, Christmas dinner, after dinner and teatime. Winners of both the Christmas Product 2023 and the Independent Brand 2023 were chocolate makers NOMO; Christmas Retailer of the year went to Tesco. For the full results see the awards' Instagram page or the website.
---
Could the unprecedented 8-fold rise in horse deaths at Churchill Downs, home of the Kentucky Derby, in May and June this year be connected to the wireless devices fitted on April 29th to all horses racing there? Arthur Firstenberg and the Cellphone Task Force suggests that they could. Read on.
---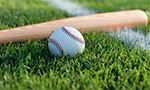 An article in the excellent Latitudes magazine about 18 year old Eli who was diagnosed with Tourettes Syndrome after developing eye, noise, throat and head jerking symptoms when he was 7. By following the Feingold diet and eliminating chemicals from the family home Eli's tics were brought under control - except when he went back to school each January after the school carpets had been cleaned with a harsh chemical cleaner. Now 18 Eli, who has just accepted a scholarship to play college baseball at Wallace State CC, remains on the Feingold diet and aware of environmental triggers - and tic free.
Read Eli's full story here on Latitudes.
---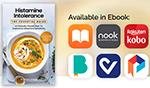 Dr Janice Joneja is recognised as a world expert on histamine intolerance – or, to be more accurate, histamine excess - a condition affecting up to 1% of the world's population but rarely recognised by conventional medicine. Her books on the conditon and their accompanying cookbook have been hugely successful on Amazon and are now available through a number of other outlets. See here for full details.

---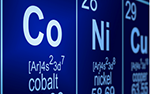 Helpful post on Allergy Insight blog on cobalt allergy - often linked with nickel allergy. Read more.
---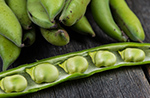 Interesting post on Alex Gazzola's Allergy Insight blog about broad bean intolerance linked to favism and a deficiency in the enzyme G6PD one of whose roles is to protect red blood cells. G6PD deficiency is an inherited metabolic disorder, mostly affecting boys and men. Under normal circumstances, those with G6PD deficiency experience no symptoms or health issues, but with certain environmental triggers - including broad beans and fava beans - red blood cells can become more vulnerable to damage, resulting in anaemia. Read more here.
---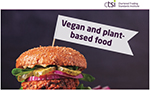 Chartered Trading Standards Institute (CTSI) has recently released a report entitled "Vegan and Plant-based Food" in which it outlined the extent to which the public is confused about the meaning of 'vegan', and the worrying number of vegan-labelled products which contain traces of egg, milk or other animal derivatives. Read more in an excellent post here on the Allergy Insight site. Further comment here on Michelle Berriedale Johnson's blog.
---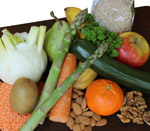 Excellent podcast interview with Dan Parker, CEO of Veg Power on Geoff Tansey's blog. How to counteract the power of the junk food advertisers, how to instill a culture of veg eating in young children, the importance of free school meals - and more. Check in here.
---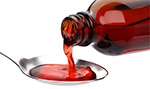 Pholcodine is a drug that is to be found in a wide range of cough medicines. Unfortunately pholcodine has a similar molecular structure to the muscle relaxing drugs which are routinely given to patients about to undergo operations. If that patient has recently (within the last year) had an allergic reaction to pholcodine they could easily react to a muscle relaxant administered prior to an operation. Read more....
---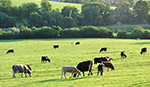 In a recent BSACI on line symposium Professor Stephen Holgate called for urgent action to tackle the environmental causes of the global explosion in allergy cases: the loss of biodiversity, pollution, diet and urbanisation. A timely call but the evidence has been there for many years. Read on...
---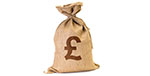 New research funded by the Food Standards Agency looks at the actual costs of living with a food sensitivity both in terms of food and of time lost/spent coping with it - and an estimate of how much people would pay to get rid of that sensitivity. January 2023
---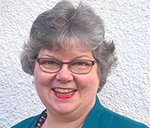 Research by Dr Hazel Gowland and Dr Michael Walker covering allergy related cases in the UK courts between Jan 2014 and Feb 2020 show that successful prosecutions resulted in improved allergen control and tightening of allergen related legislation, especially in food service. 28th December 2022
---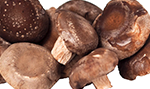 Trehalose intolerance is caused by a deficiency of the enzyme trehalase, which is required to break down the dietary sugar trehalose into glucose in the gut, for absorption. It is found mainly in mushrooms, particularly shiitake and oyster mushrooms, but also seaweed / algae, shellfish, insects, sunflower seeds and yeasts. As an additive, it is sometimes used to prolong the shelf life of dried food — especially in Japan. 5 September 22 For more see the Allergy Insight blog here.
---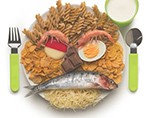 John Scott who suffered for many years from Total Food Intolerance (finally resolved through Helminthic Therapy) has now started a Facebook group for Total Food Intolerance sufferers. As he says, 'thanks to the complete lack of effective treatment options in the medical kit bag and typical dismissal of the condition as psychosomatic by medics, some sort of support group is desperately needed'. For more on Total Food Intolerance follow the links from this blog post. Read more.
---