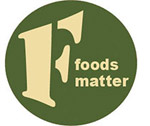 THE resource for food allergy and intolerance.
Hundreds of articles, research and conference reports on every aspect of food allergy and intolerance and the many healthy conditions related to food.
---
In early phase research on human patients with aggressive brain tumours (Glioblastoma) those who were administered medical cannabis (in the form of THC and CBD) were shown to have an 83% 1 year survival rate compared to a 44% 1 year survival rate in the comparison group.
To learn about medical cannabis as a possible treatment not jsut for cancer but for pain, for epilepsy, for MS and for anxiety, see Professor Mike Barnes' new book, The Beginner's Guide to Medical Cannabis.

---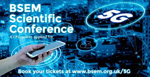 The fifth generation wireless network rollout begins this summer and will massively increase our exposure to radio frequency radiation. Repeated studies show that exposure to radio frequency radiation could be causing oxidative stress, carcinogenic, reproductive and neurological effects.
On 27th September in London th BSEM will host a conference to examine the facts and to learn how the adverse effects on health may be reduced – with Dr Erica Mallery-Blythe, Professor Martin Pall, Dr Dimitris Panagopolous, Professor Lennart Hardell, Christian Blank and Dr Peter Ohnsorge.
---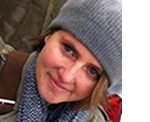 Ruth is now neatly 6 months into her journey with Topical Steroid Withdrawal. In this blog she shares her top 20 tips for getting you thorough this difficult time – from Epsom salt baths and tea tree to social media, tubular bandages – and mnindfulness.
Also see her post on ear eczema which is often diagnosed as otitis externa or outer ear infection. The normal treatment is steroids but this is obviously not an option for Ruth who as been investigating other options.

---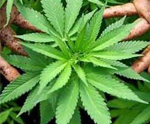 Cannabis is already an accepted treatment for multiple sclerosis (MS) and for some forms of epilepsy. However recent discoveries suggest that it could work better for brain tumours, Parkinsons Disease, Alzheimer's and traumatic brain injuries than current drug treatments which seem only to be able to treat symptoms but not improve the underlying conditions. A very interesting review article in Frontiers in Integrative Neuroscience – although it is somewhat technical! For a simpler introduction see Professor Mike Barnes' Beginner's Guide to Medical Cannabis.
---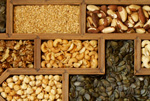 Cressida Langlands dons her botanical hat and attempts to elucidate…
---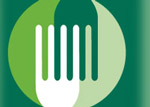 Following a long public consultation on amending allergen information provisions for PPDS (pre-packaged for direct sale) foods, precipitated by the tragic death of Natasha Ednan-Laperouse in 2016 and her parents' subsequent call for action, the FSA has plumped for full ingredients labelling. Alex Gazzola reports on their advice to ministers.
For further comments and details of the inquest into the shocking death of Karan Singh Cheema in 2017 from just touching cheese, see Michelle's blog here.
---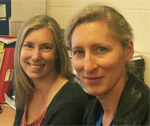 Have you ever wondered whether what you eat can influence your behaviour? Research has shown that certain diets may be helpful in reducing symptoms of ADHD in children. However, these diets are often highly restrictive and little is understood about how they work. One idea is that they may work by altering the balance of bacteria that live within the gut. A healthy balance of bacteria has been suggested to be associated with better cognitive function and mood. 
A diet, which aims to improve the balance of bacteria within the gut, has been developed specifically for children with ADHD by research psychologist Dr Kate Lawrence, of St Mary's University and registered nutritional therapist Jeannette Hyde. 
They are conducting a pilot research study which aims to assess the impact of this diet on different symptoms associated with ADHD, including hyperactivity, sleep difficulties and attention. If you have a child aged between 8-13yrs and are interested in taking part, please email kate.lawrence@stmarys.ac.uk for further details.
---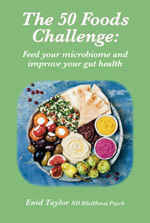 In an a new study reported in Nature mice were implanted with gut bacteria from human infants with either cow's milk allergy or healthy infants without allergy. Mice who received the gut bacteria from the healthy infants were less likely to have an allergic response to cow's milk. The authors conclude that their 'findings demonstrate that intestinal bacteria are critical for regulating allergic responses to dietary antigens and suggest that interventions that modulate bacterial communities may be therapeutically relevant for food allergy.'
It is already recognised that healthy (or unhealthy) gut bacteria play a significant role in health problems ranging from digestive disorders to autoimmune conditions and mental health issues. So is the development of food allergy to be added to that list? For more on how to establish and maintain a diverse and healthy gut bacteria see this new book by FMT (Fecal Microbiota Transplant) expert Enid Taylor.
---