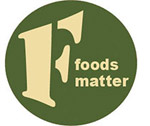 THE resource for food allergy and intolerance.
Hundreds of articles, research and conference reports on every aspect of food allergy and intolerance and the many healthy conditions related to food.
---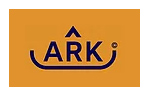 Both parents and schools have been calling for some years for autoinjectors to be freely available in schools for use in allergy emergencies. The Human Medicines Act now allows schools to buy adrenaline auto-injectors (and salbutamol inhalers for asthma sufferers) without a prescription – and, in partnership with the leading allergy charities, Ark are now able to offer these kits to Schools. See their website for more details.

---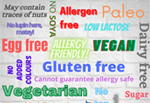 I've been wondering for some time', say Alex Gazzola on Allergy Insight, 'whether food industry and consumers need a clear definition of what 'free from food' actually is. Increasingly, allergy and coeliac consumers are finding products in supermarket sections or aisles signposted 'free from' which they are beginning to question. Sugar free products? Meat free products? Why are they in free from?' Read on...
---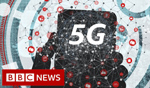 A lengthy article on TruePublica by Annelie Fitzgerald illustrating bias in the BBC's reporting of the 5G issue and questioning their impartiality.
---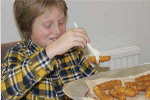 Ever since we launched the Children's category in 2013 nutritional therapist and special diet chef Christine Bailey has gathered together a group of 8 to 10 kids to act as our judging panel. These sessions were greatly enjoyed by the children and worked well in that we did get some feed back from the children to pass on to manufacturers. However we felt that we really needed more. Read on.
---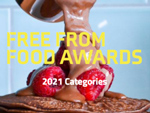 Why, for the 2021 FreeFrom Food Awards, 'No top 14 allergens' has become no top 15? Should there be more than 14 food allergens on the register? How come those 14 were chosen? And why not kiwi? Or legumes? Or corn?.... Read on.
---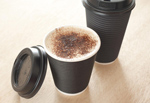 Those with years of experience in living with food allergies will already be wary of takeaway food, whether it be from a machine or a 'live' outlet, but newcomers to the condition may not be aware of how risky an indulgence this could be. So Torfaen County Borough Council's small study comes as a timely warning. Read on.
---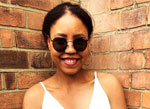 Lindiwe has a whole raft of life threatening food allergies but.... they do not define her life or who she is. She is not a sufferer – but a reactor. 'An allergic reaction is just a response, not a state of living. Let's change the narrative from pain and misery to understanding and patience. Let the reactors decide when they're suffering!
If you are an allergy reactor, add your picture to her campaign – 'I am the person behind the allergy' on her excellent The Allergy Table blog.
---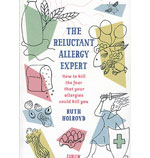 Ruth Holroyd says that she has now lost count of how many times she has had anaphylactic reactions but on over 30 occasions she has been close to or actually has administered adrenaline, on 10 occasions she has been hospitalised and in the last couple of years she has had two near death experiences. Who better to guide you through living with the threat of anaphylaxis?
---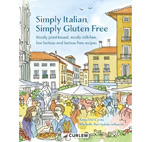 Ninety classic Italian recipes from Italian food guru, Anna del Conte – but, thanks to discreet amendments by freefrom expert, Michelle Berriedale-Johnson – all are gluten free and most either are, or can be, milk free. Soups, pasta dishes, rice and pulse dishes vegetable dishes, salads and desserts including Smoked salmon and pesto sauce for seaweed spaghetti….  Risotto with asparagus…. Plums in wine syrup with rosemary…. Available from Amazon.
---