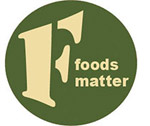 THE resource for food allergy and intolerance.
Hundreds of articles, research and conference reports on every aspect of food allergy and intolerance and the many healthy conditions related to food.
---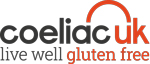 Coeliac UK has seen a 500% increase in calls for help and information since the start of the coronavirus epidemic and is struggling to cope – especially as its regular sources of income are under threat as a result of the epidemic. Running the helpline costs £500 a day; on average each enquiry costs over £30 to answer. For more details and to donate go here.
---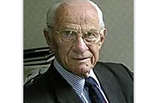 Dr Bill Frankland,'the grandfather of allergy' has died aged 108 – and still working... Having trained with Sir Alexander Fleming, working on penicillin and survived three years in a Japanese prisoner of war camp he returned to England to work in St Mary's hospital. Here he focused on hay-fever and pollen research, setting up the daily pollen count now used worldwide to help hay fever sufferers and clinicians. See the BBC report, a CNN article which carries some interesting pictures and a BSACI assessment of his life.
---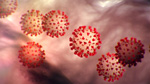 Even if you do not feel ill, it is important that you recognise some of the weirder symptoms that COVID-19 is throwing up so that you are able to isolate yourself and avoid infecting anyone else. However, it remains very confusing as many of these symptoms, although they could be related to COVID-19 could also be symptoms of some other unrelated condition. Until tests become widely available a good deal of unnecessary isolation may occur – but better that than a further spread of the virus. Read on.
---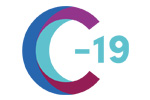 A new app developed by King's College, Guy's & St Thomas Hospitals and the NHS allowing everyone to monitor and report on their health daily, whether well or ill. This data will help researchers identify high risk areas, who is most at risk (by better understanding symptoms linked to underlying health conditions) and how fast the virus is spreading in your area. Takes 1 minute per day to self report. Download the app here.
---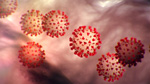 This is an incredibly difficult time for everyone in the food business - be it freefrom or the wider food industry.
At the FreeFrom Food Awards we want to do anything that we can to help our colleagues struggling with the coronavirus fallout.
Please use our FFFA Facebook page to tell us if there is anything we can do to help you – to vent – or to communicate with each other through us.
---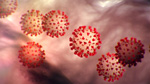 How has Taiwan managed to control the coronavirus outbreak so successfully – and why have other countries not followed their protocols. And how one town in Italy has also managed to remain virus free. Read this blog.
---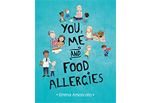 Emma Amoscato, author of the super successful Living with Food Allergies, is Crowdfunding for a new allergy book aimed at 3–7 year olds. It will explain all aspects of food allergy in a clear, factual way so that even small children can become actively involved in managing their own allergies – not only making them a lot safer but also dispelling some of the scariness of having a food allergy. Go here for more information or to support the venture.
---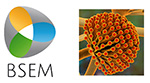 The British Society for Ecological Medicine will be holding a conference on June 30th on Mould and Mycotoxins: Infections, Allergy and other Pathologies - examining the immunological and toxicological mechanisms together with the practical issues of diagnosis and management. For more information on the speakers and how to register see here.
---
---