To sign adn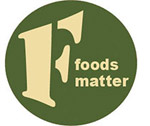 THE resource for food allergy and intolerance.
Hundreds of articles, research and conference reports on every aspect of food allergy and intolerance and the many healthy conditions related to food.
---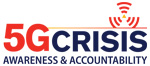 If so you should listen to some of the talks on the 5G Summit running all last week. 
What exactly is 5G? Can it damage your health and if so how? How can you protect yourself and your children against that damage? Why is 5G being forced upon us? Is there anything you can do to stop its rollout? Dr Dietrich Klinghardt with some fascinating suggestions around autism and electromagnetic radiation - Dr Devra Davies on the science, Dr Martin Pall on exactly what it does to the body and many many more.
You can watch the talks on line or buy them to watch later.
Go here to sign an International Appeal to Stop 5G on Earth and in Space.
---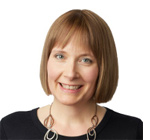 Dietitian Wendy Busse looks at the Nocebo response. We all know that via the placebo response you can feel better if you think something is making you better. So can the nocebo response do the opposite – make you feel worse if you feel something is hurting you. And could that thing be food?
---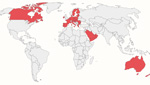 Alex at Allergy Insight has been looking at allergen labelling across the world courtesy of the Food Allergy Research and Resource Program (FARRP) at the University of Nebraska-Lincoln in the US. The programme offers users the facility to select a food allergen from a choice of around two dozen, and be shown in which countries that allergen is declarable for labelling purposes. Read on.
---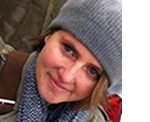 Ruth of What Allergy? has just been on a 14 days cruise. She had ball, and did manage to remain reaction free – although she did did lose three kilos over the 14 days. For the full details of where the cruise company did/didn't get it right, read her blog.
---
---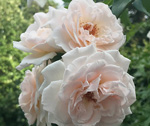 For those who are losing or have lost their site, normal descriptions are not that helpful. Describing something, such as this rose, as  'beautiful', 'colourful' or 'exciting' are all fine and dandy when you can see the image, but if you can't, they tell you nothing. In fact they merely frustrate you as you want to know in what way it was 'beautiful', 'colourful' or 'exciting' and you cannot find out. Read on....
---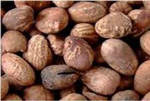 A very helpful blog from Allergy Insight on shea nuts in both food and cosmetics and what dangers they do – or do not – present for nut allergics.
---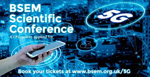 The fifth generation wireless network rollout begins this summer and will massively increase our exposure to radio frequency radiation. Repeated studies show that exposure to radio frequency radiation could be causing oxidative stress, carcinogenic, reproductive and neurological effects.
On 27th September in London the BSEM will host a conference to examine the facts and to learn how the adverse effects on health may be reduced – with Dr Erica Mallery-Blythe, Professor Martin Pall, Dr Dimitris Panagopolous, Professor Lennart Hardell, Christian Blank and Dr Peter Ohnsorge.
---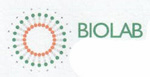 Science is now discovering that mitochondrial dysfunction is implicated in every chronic disease. Yet how much do we really understand of workings of this intricate and delicate organelle, how easily it can be damaged and what we can do to put it right? 
On 24th April 2020 Biolab will present a day of teaching on mitochondrial structure and function, how to test it, its role in chronic disease and how to correct dysfunction.  Dr Sarah Myhill will also be talking about her ground-breaking work on mitochondrial dysfunction in chronic fatigue syndrome.
---