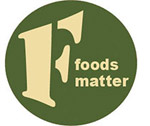 THE resource for food allergy and intolerance.
Hundreds of articles, research and conference reports on every aspect of food allergy and intolerance and the many healthy conditions related to food.
---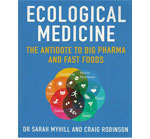 An blueprint for those who want to take the management of their health into their own hands, whether because they are sick and want to get better – or because they are well and want to stay that way! Firmly rooted in the science of conventional medicine, Dr Myhill explains her dietary and lifestyle approaches that have proved helpful in so many intractable cases of ill health. Read a review here.
---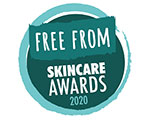 Winners announced on Tuesday 21st July. Check in to the awards site for all details – and for the products that made it onto the shortlist.
---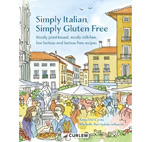 Ninety classic Italian recipes from Italian food guru, Anna del Conte – but, thanks to discreet amendments by freefrom expert, Michelle Berriedale-Johnson – all are gluten free and most either are, or can be, milk free. Soups, pasta dishes, rice and pulse dishes vegetable dishes, salads and desserts including Smoked salmon and pesto sauce for seaweed spaghetti….  Risotto with asparagus…. Plums in wine syrup with rosemary…. Available from Amazon.
---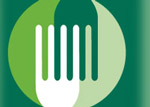 'Between late January and early March this year, the Food Standards Agency conducted a welcome open consultation on the proposed updating of their Allergen Labelling Technical Guidance... to reflect new allergen labelling requirements for PPDS foods (i.e. Pre-Packed for Direct Sale foods) — popularly known as Natasha's Law. The FSA have today published a summary of stakeholder comments and their own responses to each.' So says Alex Gazzola on an excellent blog covering the findings and proposals. Read on...
---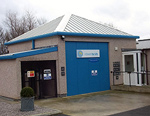 Jane Dean, who runs the Breath for Life hyperbaric oxygen chamber charity (seen here) argues that the lockdown is causing unjustifiable hardship in many areas of health and that a more nuanced approach should be taken to the closure of medical facilities that are not dealing with COVID 19.
---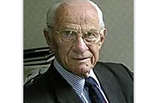 Dr Bill Frankland,'the grandfather of allergy' has died aged 108 – and still working... Having trained with Sir Alexander Fleming, working on penicillin and survived three years in a Japanese prisoner of war camp he returned to England to work in St Mary's hospital. Here he focused on hay-fever and pollen research, setting up the daily pollen count now used worldwide to help hay fever sufferers and clinicians. See the BBC report, a CNN article which carries some interesting pictures and a BSACI assessment of his life.
---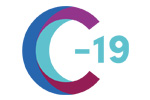 A new app developed by King's College, Guy's & St Thomas Hospitals and the NHS allowing everyone to monitor and report on their health daily, whether well or ill. This data will help researchers identify high risk areas, who is most at risk (by better understanding symptoms linked to underlying health conditions) and how fast the virus is spreading in your area. Takes 1 minute per day to self report. Download the app here.
---
---