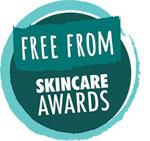 Over 100 products in 15 categories ranging from Family Skin Care to Make Up or products for hand, feet and nail care have made it through a month's rigorous testing by the FFSA's experienced testers. They have then got past the eagle scrutiny of the FFSA professional judges to make it onto the shortlist for the 2018 awards. The Announcement of the winners will be at an invitation only networking workshop on 5th July at Olympia. More information from Kirsty at the FFSA.
---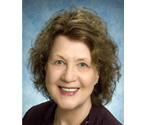 As promised, Dr Joneja's second in depth article linking IBS to histamine intolerance and FODMAP sensitivity – and showing how the condition can be managed through diet. The article includes lists of allowed foods and menu suggestions. (See here for her first article which looks at the malabsorption problems which so often lead to a diagnosis of IBS, and how they can be managed.
---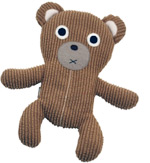 Could this little bear cause you to have an anaphylactic reaction to a pancake? If the pancake was made from buckwheat and you had been cuddling up to the bear, it just could. Dr Michael Radcliffe explains.
---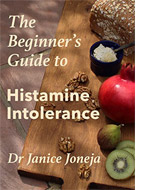 Yes, we find it hard to believe but the ebook of Dr Joneja's Beginner's Guide came out last May, followed in September by the paperback. And we are glad to say that we have already sold over 4,000 copies and look to sell a lot more. Especially as.... The paperback version of the Comprehensive Guide will be available, we hope by July at the latest, hot on the heels of the recipe book which is getting very near to being finished. We will keep you updated.
Meanwhile, if you have not yet got a copy of the Beginner's Guideyou can get a paperback one here or an ebook here; and you can get a ebook of the Comprehensive Guide here. 
---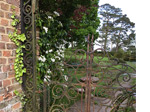 Earlier this month, deep in the unthreatening lushness of rural Sussex, three of the world's leading experts on electromagnetic radiation came together to answer those very questions – Dr George Carlo, Professor Olle Johansson and Dr Dimitris Panagopoulos. They expounded on atmospheric changes, the crucial importance of polarisation, the deficits in so much of the current research on the dangers of mobile telephony, and the risks as they see them.

---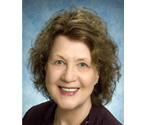 We recently received an email from a reader who had been advised by her doctors that her salicylate intolerance could be life threatening and cause anaphylaxis. No, say Dr Joneja, she may have life threatening reactions, but they are not reactions to salicylates. Read on...
---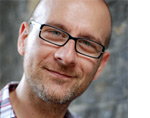 You might not think of salicylates being in cosmetics – but they are – and they present serious problems for those who are salicylate sensitive. Alex Gazzola has been tracking down some salicylate free brands.
---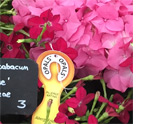 ...while two 14 year old students from Ottawa win special honours and a bronze medal at the Canada Wide Science Fair for their aerobiology project looking at how to make green spaces allergen friendly. Click here for more. Or click here to see Floella Benjamin talk about Birmingham City Council's Windrush Garden which won gold at Chelsea this year. Floella was, reasonably enough, focused on her Windrush heritage, but all of the plants in the display had also been assessed and labelled for allergenicity. Click here to see Michelle Berriedale-Johnson's blog on last year's (also gold winning) Birmingham Parks' garden, complete with its low/high allergen labelling.
---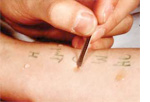 Dr Joneja suggests that it could, but consultant paediatric allergist Dr Adam Fox says that 'there is no published evidence to suggest that skin prick testing in anyway contributes to the development of allergies'.
---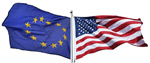 You might think that for UK citizens travelling in the US (or for US citizens travelling in the UK) with coeliac disease or a food allergy life would be simple – all they have to do is to read the labels. Sadly not. As Alex Gazzola explains, there are all too many instances where UK/EU and US food labelling do not agree, so you really do need to do your homework.
---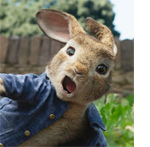 Grabbing the opportunity the publicity around the recent Peter Rabbit film has offered, Karen Woodford at the Safer Eating Company has launched a petition which she hopes will not only keep the issue alive but will help pull together some much needed data on the prevalence of bullying.
---