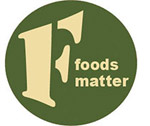 THE resource for food allergy and intolerance.
Hundreds of articles, research and conference reports on every aspect of food allergy and intolerance and the many healthy conditions related to food.
---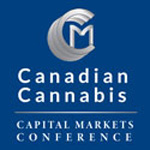 This weekend we will be attending the first ever gender-specific medical cannabis conference in London – to listen both to women who have fought to access medical cannabis for themselves or their children – and those who have fought to establish science-driven medical cannabis companies around the world. 
And, of course, while learning from the speakers we will also be telling them about about our new book by Professor Michael Barnes, one of the world's leading experts on medical cannabis – the Beginner's Guide to Medical Cannabis.
Meanwhile, the organisers are offering our network a 50% DISCOUNT on last minute bookings.

---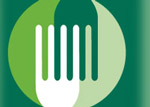 Following a long public consultation on amending allergen information provisions for PPDS (pre-packaged for direct sale) foods, precipitated by the tragic death of Natasha Ednan-Laperouse in 2016 and her parents' subsequent call for action, the FSA has plumped for full ingredients labelling. Alex Gazzola reports on their advice to ministers.
For further comments and details of the inquest into the shocking death of Karan Singh Cheema in 2017 from just touching cheese, see Michelle's blog here.
---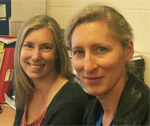 Have you ever wondered whether what you eat can influence your behaviour? Research has shown that certain diets may be helpful in reducing symptoms of ADHD in children. However, these diets are often highly restrictive and little is understood about how they work. One idea is that they may work by altering the balance of bacteria that live within the gut. A healthy balance of bacteria has been suggested to be associated with better cognitive function and mood. 
A diet, which aims to improve the balance of bacteria within the gut, has been developed specifically for children with ADHD by research psychologist Dr Kate Lawrence, of St Mary's University and registered nutritional therapist Jeannette Hyde. 
They are conducting a pilot research study which aims to assess the impact of this diet on different symptoms associated with ADHD, including hyperactivity, sleep difficulties and attention. If you have a child aged between 8-13yrs and are interested in taking part, please email kate.lawrence@stmarys.ac.uk for further details.
---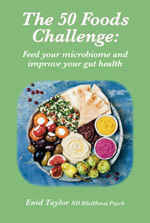 In an a new study reported in Nature mice were implanted with gut bacteria from human infants with either cow's milk allergy or healthy infants without allergy. Mice who received the gut bacteria from the healthy infants were less likely to have an allergic response to cow's milk. The authors conclude that their 'findings demonstrate that intestinal bacteria are critical for regulating allergic responses to dietary antigens and suggest that interventions that modulate bacterial communities may be therapeutically relevant for food allergy.'
It is already recognised that healthy (or unhealthy) gut bacteria play a significant role in health problems ranging from digestive disorders to autoimmune conditions and mental health issues. So is the development of food allergy to be added to that list? For more on how to establish and maintain a diverse and healthy gut bacteria see this new book by FMT (Fecal Microbiota Transplant) expert Enid Taylor.
---
Cannabis is the only thing that relieves Carly Barton's crippling pain, but she can't take cannabis legally. So she's growing her own – and has told the police. Read the full story here in the Guardian.
To learn about medical cannabis as a possible treatment for pain, for epilepsy, for MS, for cancer, for anxiety and for many other conditions see Professor Mike Barnes' new book.

---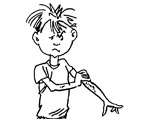 Very interesting study suggesting that scratching the skin may trigger a series of immune responses culminating in an increased number of activated mast cells (immune cells involved in allergic reactions) in the small intestine.
---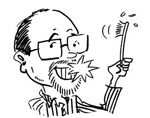 Interesting post on the Allergy Insight blog about milk and egg as ingredients in toothpaste. Since toothpastes are classified as cosmetics in the EU, they are not subject to food labelling regulations so milk ingredients might appear as 'lac', 'colostrum', 'lactoferrin' and 'lactoperoxidase' and egg as 'lysozyme', none of which are likely to be recognised by milk or egg allergic people. Go here for more.
---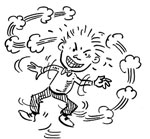 It is usually assumed that milk intolerance will trigger physical symptoms: colic, vomiting, diarrhoea and other gastro-enterological symptoms, especially in babies; eczema, urticari or other skin symptoms in babies and young children and respiratory symptoms such as allergic asthma or rhinitis. But it can also have a dramatic effect on both emotion and behaviour. See these case studies from the late Dr Harry Morrow Brown.
---