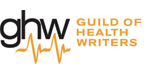 A Guild of Health Writers meeting, sponsored by Optibac, looking at the increasingly clear links between the microbiota in the gut and the activities of the brain – with Professors Ted Dinan and Tim Spector, Dr Yoram Inspector and functional medicine practitioner, Lucinda Miller. Michelle Berriedale-Johnson took some notes.
---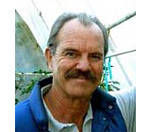 'There is now compelling evidence,' says this study, 'that rising air temperatures and carbon dioxide concentrations are, in some plant species, resulting in increased pollen production and allergenicity and advancement of the pollen season.'   For more on the increasing risk for allergy sufferers presented by pollen, see this interview with American horticulturalist, Tom Ogren and the growing body of evidence, some listed here.

---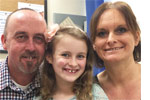 This is Ella (with her mum and dad). Ella is a patient at the Cambridge Peanut Allergy Clinic where she is undergoing a course of peanut immunotherapy which will, hopefully, allow her to tolerate up to two peanuts a day without a reaction! Michelle Berriedale-Johnson went to talk to Dr Andy Clark who runs the clinic – and to Ella and Carter, both of whom were having the treatment.
---
As you may now have read in the report above on the Cambridge Peanut Allergy Clinic, the main hurdle to this treatment being rolled outmore widely is the fact that the peanut flour that they use is seen by NICE as a drug. Really?  Read more...

---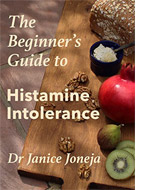 By far the best resource on histamine intolerance that I have found...'   'Dr. Joneja makes this an easy way to begin to understand what many of us don't. My physical and mental state has improved 200%! Begin to get your life back with her expert advice and knowledge!'
Just a couple of the glowing reviews for Dr Janice's Beginner's Guide on Amazon US and UK – where over 60,000 pages of the book have now been read on line.
You too can read it for free if you have Amazon Prime or Kindle Unlimited.
If you prefer a 'real' a book, it will only cost you £11.41 ($12.92) – £5.99 ($8.31) if you go for the ebook. Just click here. And.... Low histamine recipe book coming soon....
---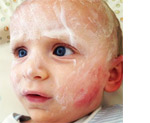 Possibly surprisingly, cold weather has a much worse effect on eczematous skin than hot – as Nathalie Newman and her son Callum know only to well. After six years of experimentation, Nathalie has devised a 'protocol' for minimising the effects of the type of nasty February weather we have all been experiencing.
---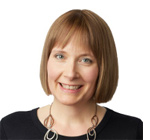 Wendy Busse is a dietitian who specialises in helping those with food sensitivities to expand their diet and eat healthy, enjoyable meals. As she says, knowing where and how to start can be more than daunting. So she has devised an 'action plan' to help.
---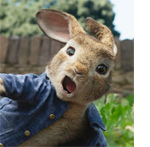 What a missed opportunity! How many great messages about allergy could Sony Pictures have put out if they had just consulted someone in the allergy world before shooting their anaphylaxis scene. Instead they have brought down the fury of the allergy world on their heads. Worse – their scene suggests to those without allergy that it is perfectly OK to bully an allergy sufferer with the food they react to – and that it is 'ho ho' funny to watch someone having serious reaction.... It is not!
---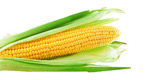 Anna Jacobs suffers from severe intolerances to both wheat and corn/maize. Unusually, although not uniquely, the tiniest contact with either wheat or maize can trigger an arrhythmia or atrial flutter in which her heart beats at twice its normal rate. In this short piece she responds to Dr Michael Radcliffe who has written about corn allergy on the FoodsMatter site.
---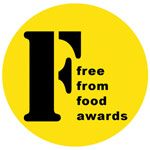 Hot Chocolate & Aubergine Fondants with Spirulina, Fresh raviolini free of all 14 major allergens, Gluten and milk free chocolate eclairs, Beef and almond protein snack bars, Gluten and milk free hot cross buns, Rustic sourdough loaves free of all 14 major allergens, Nut-free marzipan and no less than 17 gluten free beers, lagers, ales and stouts..... It's all there in the 2018 shortlist! For reports on the judging see here and here.
---
Allergy diarist Ruth has a bone to pick with pubs.... It is all very well serving gluten free beer – but what about those who are allergic to wheat? Not all beers contain wheat, but quite a few do and if you are a real ale lover, you will find it very difficult to find out which those are.
---