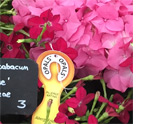 Last year Birmingham City Council won gold for their low allergen garden at Chelsea Flower Show – see here for a report. And this year their low allergen garden is back in full bloom – and they have spent an hour being interviewed about it by BBC TV. Nightly coverage on BBC1 & 2.

---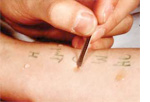 Dr Joneja suggests that it could, but consultant paediatric allergist Dr Adam Fox says that 'there is no published evidence to suggest that skin prick testing in anyway contributes to the development of allergies'.
---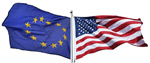 You might think that for UK citizens travelling in the US (or for US citizens travelling in the UK) with coeliac disease or a food allergy life would be simple – all they have to do is to read the labels. Sadly not. As Alex Gazzola explains, there are all too many instances where UK/EU and US food labelling do not agree, so you really do need to do your homework.
---
---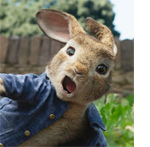 Grabbing the opportunity the publicity around the recent Peter Rabbit film has offered, Karen Woodford at the Safer Eating Company has launched a petition which she hopes will not only keep the issue alive but will help pull together some much needed data on the extent of allergy bullying. 
---
Nathalie Newman attends, speaks at and reports on a recent conference on Cow's Milk Allergy, hosted by Mead Johnson in Rotterdam. Cow's Milk Allergy is now believed to affect 2-3% of children living in the developed world. 
---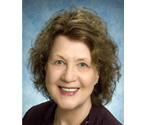 In a major new article Dr Joneja looks at the malabsorption issues around lactose, sucrose, fructose and histamine. So often these lead to a diagnosis of IBS – but how can they be managed?
---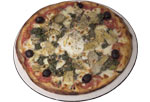 Coeliac Sue Cane takes revenge for all times that she has been reduced to a baked potato or a fruit salad while her partner tucked into gluten-laden deliciousness.
---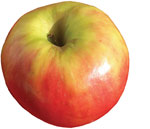 Environmental chemicals increase allergenicity of allergenic plant foods
This review suggests that chemicals released by agriculture, industrial activities and traffic-related air pollutants may increase the allergenicity of plant allergens (apples, peaches, nuts, soya etc). In this context, although not the same mechanism, also see Tom Ogren's video about how diesel fumes can increase the allergic potential of pollen.

---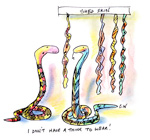 In the context of the debate over skin prick testing (see below), an article from naturopathic practitioner Micki Rose highlighting concerns over weak skin barriers and how they could allow allergens to penetrate the body's defences and enter the blood stream. Exactly what this latest research is saying.
---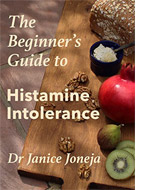 By far the best resource on histamine intolerance that I have found...'   'Dr. Joneja makes this an easy way to begin to understand what many of us don't. My physical and mental state has improved 200%! Begin to get your life back with her expert advice and knowledge!'
Just a couple of the glowing reviews for Dr Janice's Beginner's Guide on Amazon US and UK – where over 60,000 pages of the book have now been read on line.
You too can read it for free if you have Amazon Prime or Kindle Unlimited.
If you prefer a 'real' a book, it will only cost you £11.41 ($12.92) – £5.99 ($8.31) if you go for the ebook. Just click here. And.... Low histamine recipe book coming soon....
---