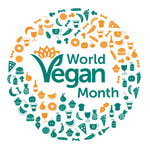 Vegans and those who are allergic or intolerant to either milk or eggs have a lot to share – their growing awareness of each other has had many mutual benefits. Long before she became involved with FoodsMatter or had even heard of milk or egg allergy, Hannah Lawrence decided to go vegan – but she did it all the worst ways…. For her suggestions on how to do it right - read on....
---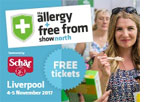 A round up of amazing new products - as always - from the Liverpool Allergy Show including gf beers in a can, cake in a jar, freefrom mince pies, vegan naan breads and new Nak'd bars.
For what we were actually doing when not tasting new products, see Michelle's blog here. 
---
Nathalie is seriously excited about both the FreeFrom Food and the FreeFrom Eating Out Awards – and what they promise for any family with serious food allergies. She describes her experiences as a judge - without, of course, giving way any secrets!!! The winners will be announced on November 21st at Food Matters Live so, watch this space!!!
---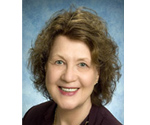 We were asked this by a reader so referred on to Dr Joneja. Although the management of both conditions is quite similar, she says, to suffer from both is rare. Read on....
And don't forget – Dr Joneja's Beginner's Guide to Histamine Intolerance is now available in paperback. You can buy it on Amazon UK here and on Amazon US here; if you prefer the e-version go here in the UK and here in the US.
---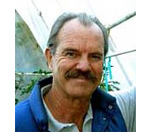 Tom Ogren has spend the last 30 years researching allergen friendly plants. He has just been in the UK talking to growers, arborists and botanical gardens, and he spent an hour in the FM garden telling us how allergy friendly we were – and how we could do better! More on alelrgen friendly gardening here.
---
Following on from a Facebook conversation we have been looking into the gloves so widely worn by both healthcare and food professionals. What are they made from? What are the 'lined' with? Could they present a danger?
---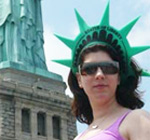 'Five days? New York City deserves a whole book unto itself! It's a city like London, that is constantly changing, innovating, and is so clued up with free-from that you could go into any restaurant and I'm certain you'd find something to eat.'  For more articles on travelling with allergy or coeliac disease go here.
---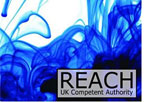 Have you heard of REACH? Probably not – but it is a massive Europe wide database of chemicals which enables registration, evaluation and authorisation of chemicals across the continent – vital to protecting the environment as well as those who are chemically sensitive. But what happens when the UK leaves Europe?
---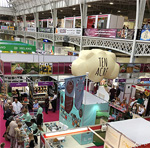 The Speciality and Fine Food Fair 2017 was once again crammed full of wonderful freefrom tastes and flavours, as was lunch! the contemporary food to go show: here is what we found....– including a Ghost Ship and stevia sweetened cola....
---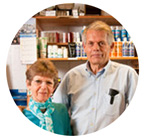 Maxima and her husband Don established The Healthy House in the early 1990s when very little was known about chemical sensitivity – as Maxima had found to her cost! She describes what MCS is and how to recognise the signs – then gives some suggestions as to how you might manage the condition. 

---