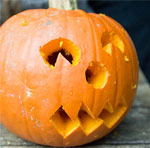 Nathalie is determined that Callum, who has 13 life threatening allergies, and his sister will still be able to enjoy Halloween – but will remain safe. So she has conjured up the 'Switch Witch'!!
---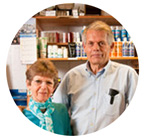 Maxima and her husband Don established The Healthy House in the early 1990s when very little was known about chemical sensitivity – as Maxima had found to her cost! She describes what MCS is and how to recognise the signs – then gives some suggestions as to how you might manage the condition. 

---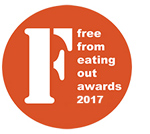 Fish and chippers, cafés, pubs, restaurants, B&Bs – yes they are all there! Check in to the FFEOA site to see the full shortlist – the winners will be announced on 21st November at the Food Matters Live event in London. For more about tehe awards and this year's entrants see this blog.
---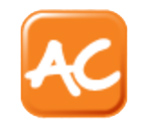 The recent Anaphylaxis Campaign corporate conference brought us bang up to date with all the latest technical and scientific information on allergen thresholds and how the food industry is moving forward in protecting allergic consumers. And... how having only two hours sleep might affect how you react to your most feared allergen.... and why personal food allergen testers are a no-no... Read on...
---
New and exciting categories and a new streamlined, online booking system – it is all go this year. For all the details about the categories see here, for details on how to enter see here. And..... for those who can get their entries together before the end of October (not too much of an ask!) there is a 10% discount on offer!
---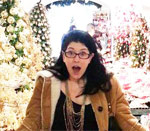 Salzburg was not on Catherine Rose's bucket list of cities to visit but, thanks to her partner's job, she came to know it, and its gluten-free offerings, like the back of her hand. And grew to love it. Here she is in the 'Christmas shop'!
---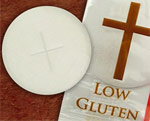 The eucharistic host is a key sacrament for most Christian religions. But, as Alex Gazzola reports, what it is made of is not as simple as it seems – and is causing deep distress to many coeliacs and food sensitives.
---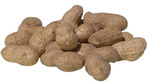 Immunotherapy can be a life changing treatment – but it is not without its risks. Those risks need to be thoroughly understood from the start.
---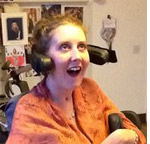 Following the appearance of anaphylaxis sufferer Amy May Shead on This Morning in August a social media storm erupted, in the wake of which Amy May's parents have started a petition to have peanuts banned on planes. But is it that simple? Nathalie, mother of multi allergic 5-year-old Callum, argues both for – and against – such bans.
---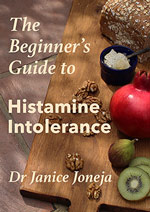 'Clear, concise and trustworthy advice...' 'At last – some answers!' 'Really great – so simple and easy to understand...'
To buy the paperback in the UK go here; to buy the paperback in the US go here; to buy it elsewhere in the world, log in to your local Amazon and search it.
And, of course, if you prefer, you can still buy the book as an e-book – here on Amazon UK, here on Amazon US.
---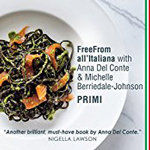 Italian food guru Anne del Conte has turned her hand to freefrom – and the result is this delightfully illustrated book of gluten and dairy free pasta, rice and pulse recipes. Read more - or buy direct from Amazon here in the UK – or here in the US..
---