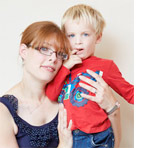 Nathalie, mum of multi allergic Callum, lists the 10 things you absolutely must NOT say when talking to an allergy mum – unless, that is, you want to be slapped around the face with a cold kipper!!

---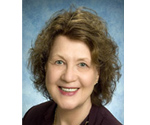 Can a virus affect your histamine intolerance? So asks a site visitor. Well, yes, it could – but, as usual, it is not quite as simple as that! Dr Janice explains.
---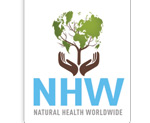 How often have we been asked by those suffering from intractable health issues to recommend a practitioner who could think outside the conventional medical box – and have really struggled. So how welcome is Dr Sarah Myhill's new portal to specialist practitioners, specialist tests and 'experienced patients' – often the most helpful of all. Practitioners are, for now, mainly UK based and, because it is Dr Myhill's own speciality, the site does focus on practitioners working with CFS/ME – but absolutely not exclusively. Moreover, as she explains, she can also pass patients on to any of her colleagues in the British Society of Ecological Medicine. A great resource!
---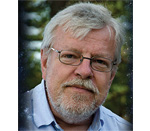 A round up of the more eye-catching recent events in the electrosensitivity world – and a call to support Professor Olle Johansson. As anyone remotely familiar with the world of electrosensitivity will know, Professor Johansson is one of the most passionate and knowledgeable campaigners on the dangers of electromagnetic radiation. For years he was based at the Karolinska Institute in Sweden but he has been effectively, sacked – purportedly because of a lack of funding for his research. Could that lack of funding have been influenced by the fact that much of the university's cash comes from the telecoms industry?.... To read more and to find out how you could help go here.
---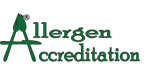 An allergen aware month for food service - what a great idea! Devised by the people at Allergen Accreditation who want to raise awareness within the food service world of just how important allergies and 'freefrom' food are in food service these days – and how food service outlets can get ahead of the curve. Comes with an excellent downloadable resource pack complete with 'checklist' posters. (Just spool down the page to download.) Please do promote if you can!
---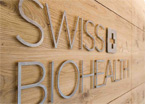 Editor Michelle BJ has just spent a week at the Swiss BioHealth clinic which specialise in ceramic dental implants fitted. But, it turned out, the Biohealth concepts and procedures developed at the clinic encompass much, much more than just implants. Through the medium of dental regeneration they are addressing intractable and debilitating conditions which range from 'arthitic' joints to Lyme disease.
---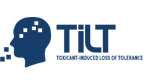 Dr Claudia Miller at the University of Texas commented on a recent blog about oat and corn sensitivity. She offered some fascinting information about the work that her group does with those who develop multi-system sensitivities, including food sensitivities, after being exposed to a major pollution event.
---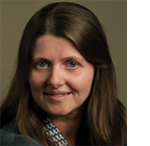 As some of you may know, Ruth of What Allergy? recently had an extremely frightening anaphylactic reaction and is very lucky to have survived. A must read is a new post on her site with ten suggestions, both on how to avoid reactions but also how to deal with the emotional turmoil that results from as narrow an escape as she had. Read more...
---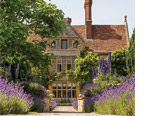 In the wake of the recent media furore created by Raymond Blanc, chef patron of the Manoir aux Quatre Saisons, Nathalie Newman asks how difficult a job chefs have in creating safe food for customers with allergies
---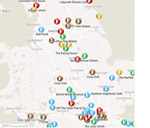 Launched at the awards presentation was the FFEOA FreeFrom 'Good Food Guide' map. All the gold, silver and bronze winners over the last three years on an interactive Google map. A fabulous resource anyone on a restricted diet wanting to eat out in the UK – aut it here on Michelle's blog and then - if you think you would like to host it on your site, email us. It is dead easy to embed and would, hopefully, be of benefit to yournd what a great boost for all those eateries who feature! Check it out on the awards site and read more abo site and your visitors.

---